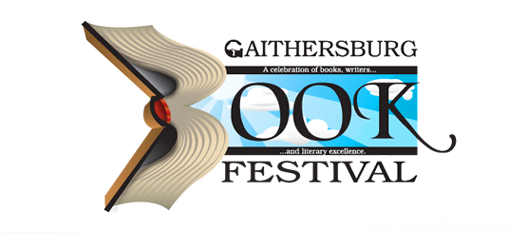 The Gaithersburg Book Festival is a celebration of the written word and its power to enrich the human experience. Our mission is to foster an interest in reading, writing and literary conversation.

Since its inception in 2010, the Festival has quickly become one of the nation's top literary events, attracting hundreds of award-winning and best-selling authors, poets and songwriters from across the country to its quaint, park-like setting in the heart of Olde Towne Gaithersburg.
The Gaithersburg Book Festival is chock full of activities for everyone in your family. Happening this Saturday, May 18th from 10-6, this don't miss activity features both highly structured activities like readings, workshops, and panel discussions, and more relaxed stroll-around opportunities like visiting the exhibitor booths. (Totally worth it, in my opinion- I got to meet some really interesting people there last year!)
My personal recommendation is to pack a cooler. Food was available on site last year, but the lines were long. Bringing your own provisions is the best way to make sure you don't miss the start of something you really, really want to see!