OKAY, mamas, here's the deal. If you use this link to order, you can get 20 cards starting at $1.99. (Remember, they don't only have to be holiday cards… you can also order photo cards that are blank inside and use them all year!) You can also get one free wall calendar AND one free desk calendar on that same order. If your order totals $25 after discounts, they'll give you free shipping… or you can use this excellent VistaPrint Groupon ($17 for $70)
and, after the promotions are all tallied up and your voucher is applied, get nearly $300 worth of product for about $30. (That should check a FEW names off your list…) You should allow two weeks or more for shipping, though, so order soon.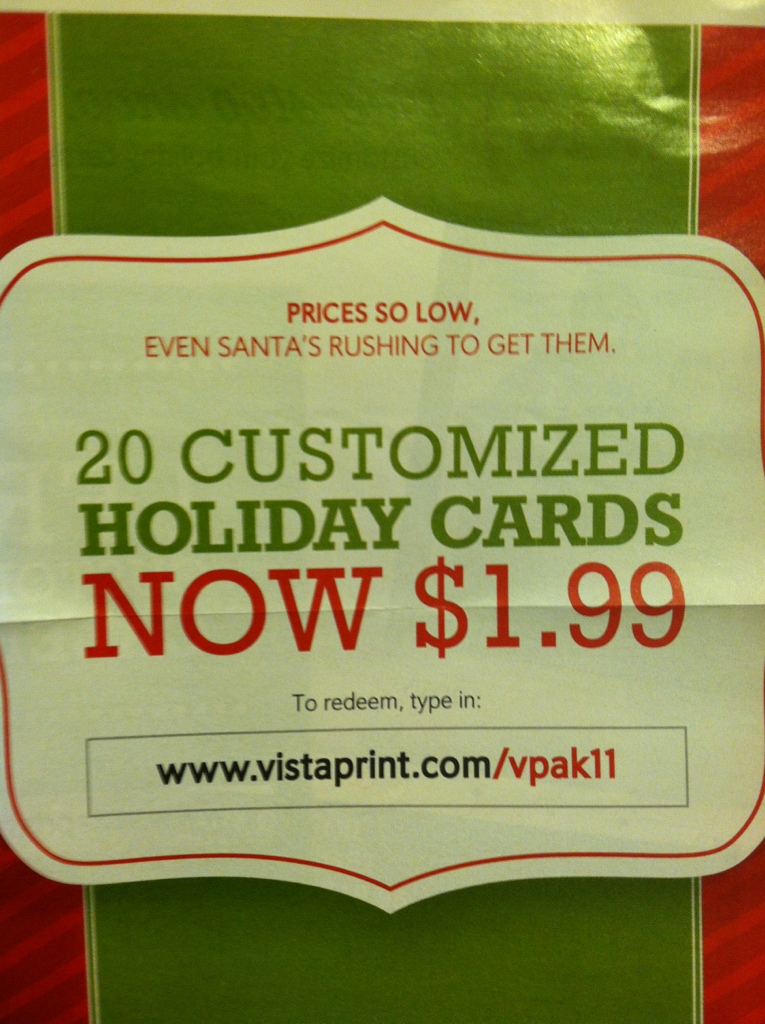 PS: After you complete one order, if you go in from the offer link again, it will let you order the free products again and pay only shipping. You can even use the saved items from your portfolio, and have it shipped to another address, if you want to skip a trip to the Post office.
Happy shopping!
Hey! Stay in touch. Subscribe to our weekly newsletter.  Also,would you please vote for us? Thanks! (Just click the image.)
Links to products in our posts are frequently affiliate links. These generate a small income that helps pay for our web hosting and things like prizes for giveaways. Thank you very much for supporting us by purchasing through these links.