Bubble Machine Rental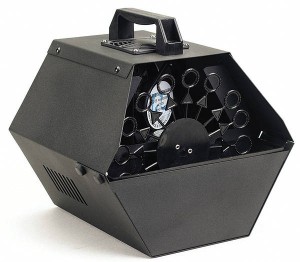 Those of you who attended Rock & Roll Baby will remember the bubble machine that delighted the children one and all. That professional-quality machine is property of the Joy Troupe, and available for rental to members.
Any standard bubble fluid will work with the machine. DO NOT choose one of the "long last" bubble solutions that contain glycerine or karo syrup to make them stronger- you'll be disappointed in the output. You will have to buy your own- it's not included.
Cost of the rental is $10 per 24 hours. A $40 refundable deposit is also required. Machine is available for pickup in Alexandria, VA. You will be contacted for desired booking date.
[wp_cart:BUBRENTAL:price:50.00:end]
Wooden Peg People Sets
8 sets of 3 peg people families- perfect for preschool projects, party favors, or creating table play sets from your child's favorite stories. Each peg person is at least 2″ tall and is unfinished, ready to be used as-is or decorated according to your preferences. Ships to any US location for $5.20 or Cash and Carry available for local pickup.
| | |
| --- | --- |
| Local Pickup: $9.99 [wp_cart:PEGPEOPLE:price:9.99:end] | With Shipping: $15.19 [wp_cart:PEGPPLSHP:price:15.19:end] |
Special Joy Troupe Web Hosting Package
Sponsored by Issy Ink Publications, this exclusive web hosting package gets you a full-featured hosting package at a very special price. You pay just $24 per year, and 100% of the cost of your hosting package benefits the Joy Troupe! That's right, every penny you pay for this package goes to the General Fund!
This package gives you EVERYTHING you need to start a personal site or your own online business. You get 15 megs of storage and 300 megs of bandwidth for just $24 a year. (This is enough space to run your own self-hosted WordPress blog, for instance!)
You'll also have 10 email accounts, 10 email lists, 2 subdomains, 2 addon domains, and 2 parked domains for that price, and you will receive a free "dot issyink" web address (www.example.issyink.com). You will also have the option to purchase one of several other subdomain addresses for just $4 a year, or to transfer a domain you already own during the setup process.
If you wish to purchase a different package, use the coupon code JTDiscount and receive a 10% discount. 25% of any coupon purchase will benefit the Joy Troupe General Fund.
Hey! Stay in touch. Subscribe to our weekly newsletter.  Also,would you please vote for us? Thanks! (Just click the image.)
Links to products in our posts are frequently affiliate links. These generate a small income that helps pay for our web hosting and things like prizes for giveaways. Thank you very much for supporting us by purchasing through these links.