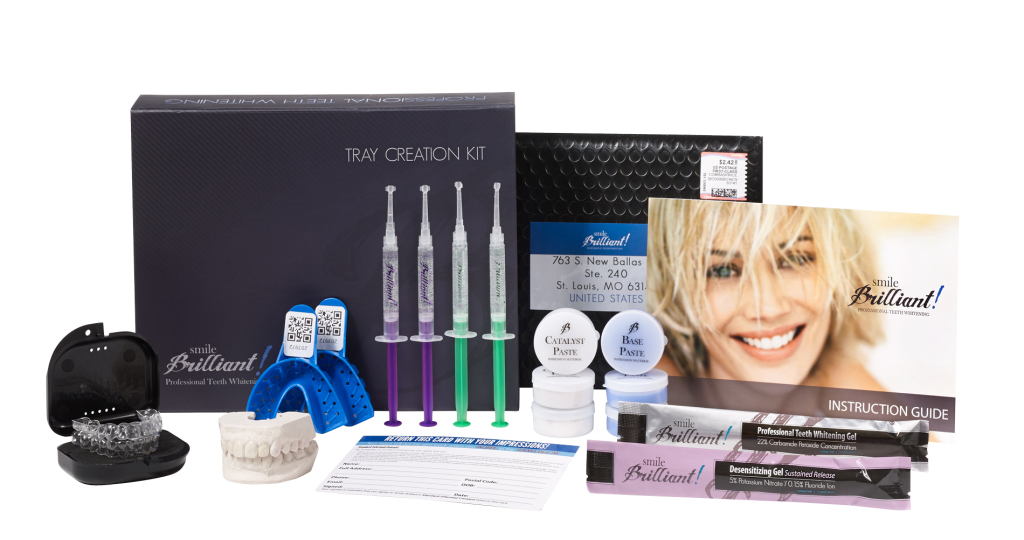 Ah, tax time. For some reason, every year around now I start really scrutinizing our household's financial health and asking myself if I'm really making smart decisions. I don't know about your insurance plan, but my dental insurance covers routine cleanings and most of any necessary dental work like fillings. For anything that is deemed "cosmetic," we are on our own. Which is fine, except that a white smile really changes your whole appearance. If your teeth are stained, it can make you look dull and feel unhappy with yourself. My dentist recommends whitening treatments as a matter of course, and I completely understand why. It makes a HUGE difference in people's smiles. But the price tag is… let's just say YIKES.
I'm probably not alone when I say, "going to the dentist is not my favorite thing." I don't see any improvement in that feeling coming if I also have to leave all of our disposable income there, so when I was contacted by Smile Brilliant and asked if I'd like to review their whitening system- which uses the same process and ingredients as the one my dentist recommends, but at less than half the price, I was happy to say "yes."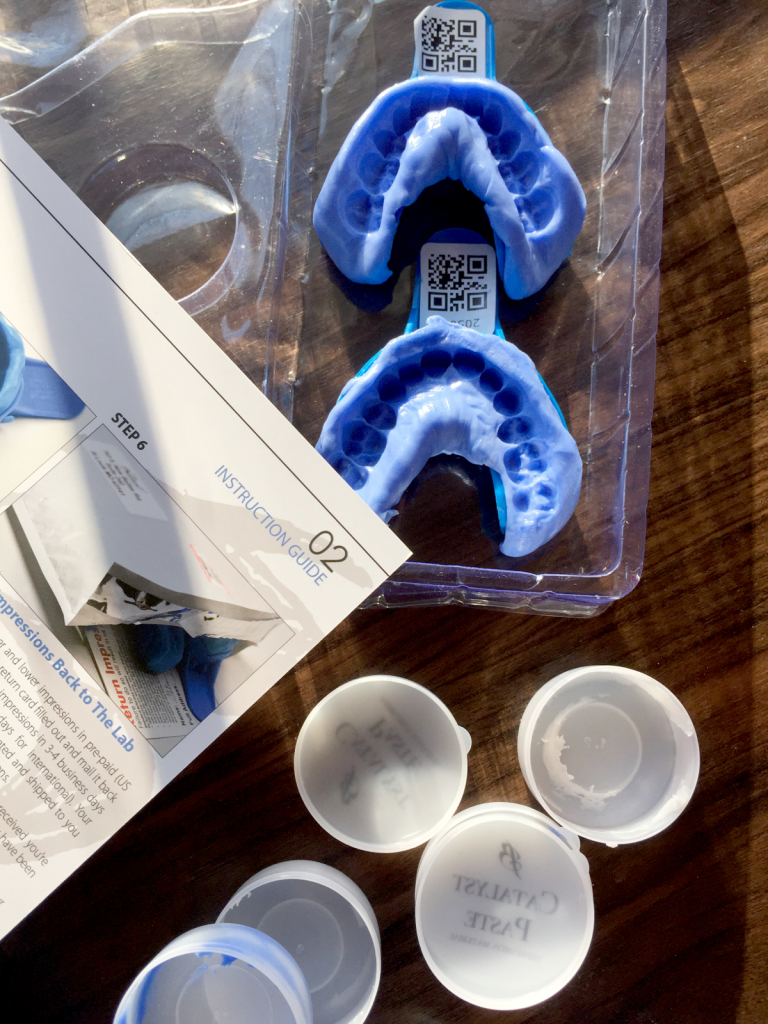 The process of ordering your kit and creating your trays is very easy and painless. I didn't have to find a sitter, even. I was able to just follow the directions and mix up the putty while my kids were occupied with homework and toys. It didn't take long to make the impression. The hardest part was keeping them away from the kids while they set up so I could send them back in the provided, postage paid envelope. My trays came back very quickly and they fit perfectly.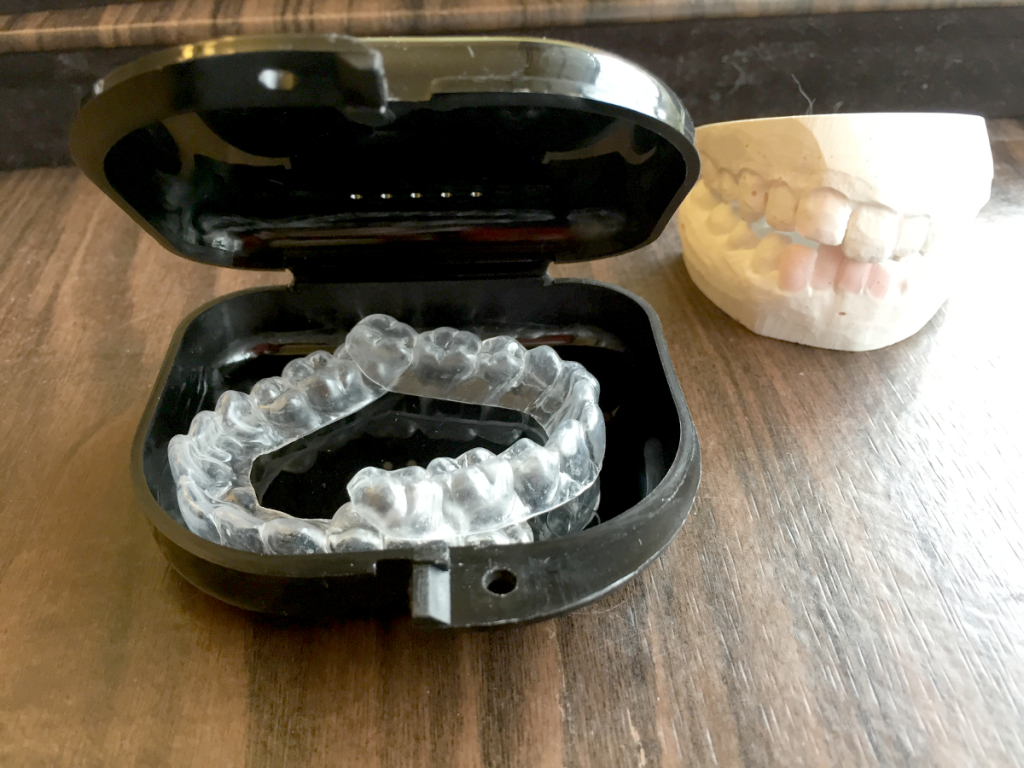 I know the SOP* for a review of a teeth whitening product would be for me to show you some close up photos of my teeth, but… remember when I said just now that the whole "dentist" thing is something that doesn't exactly thrill me? Yeah. I don't want to look at photos of my teeth, and I don't really think you want to either. I've compared what I received with the samples displayed at my dentist office. I tried out the product and I tested the ordering process, and I feel I can say without qualification that Smile Brilliant offers the same product my dentist does at a fraction of the time, trouble, and cost. I'll save the sitter for my regular cleanings. Or better yet, for doing something FUN.
*Standard Operating Procedure. AKA, the things I rarely do.
Visit Smile Brilliant and save 5% on your purchase using the coupon code joytroupe, or enter below to win a starter set.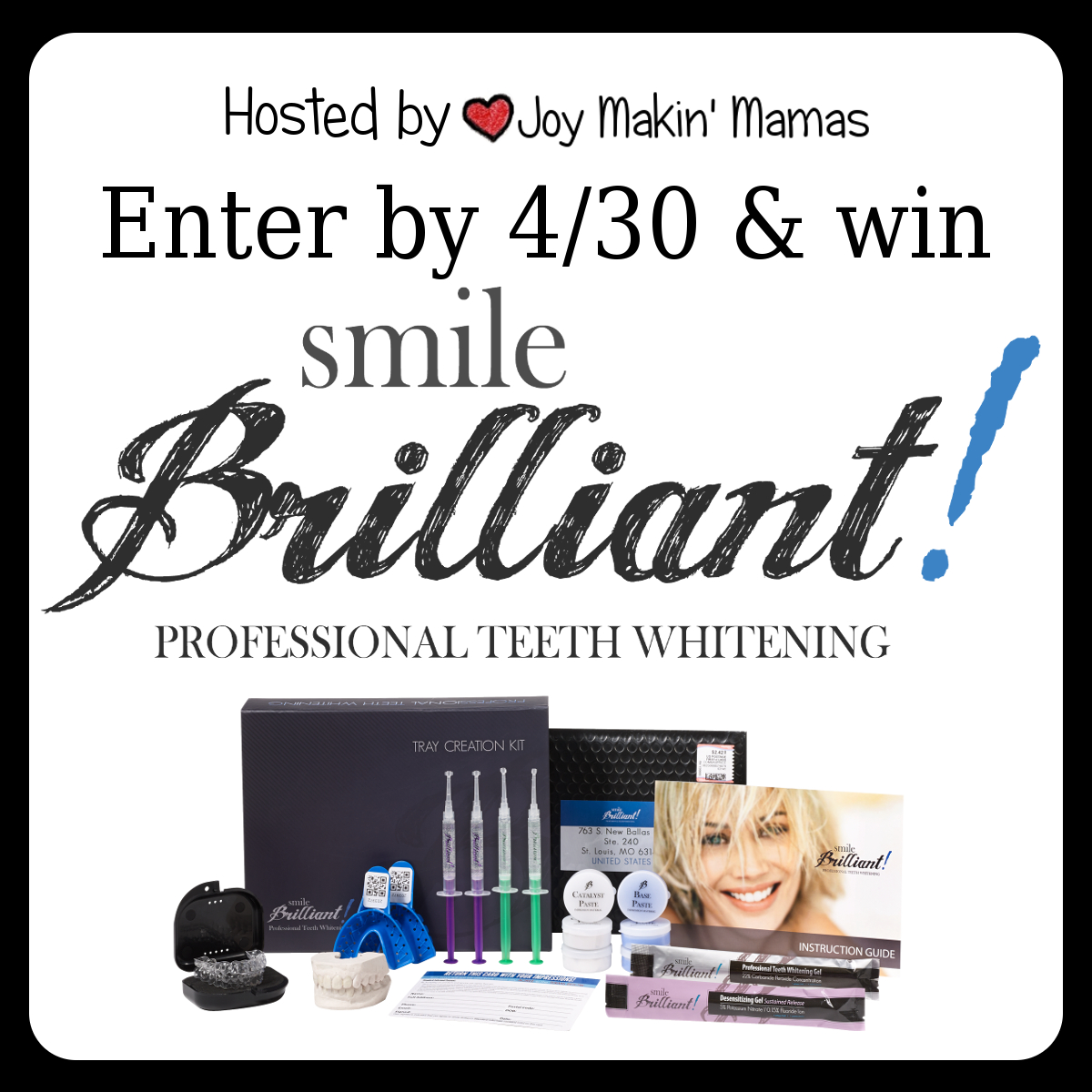 Enter to win your own Smile Brilliant Starter kit!
One winner will receive a $139.95 credit to the Smile Brilliant store to apply toward their purchase of a teeth whitening system. (That's enough to get you a set of custom fitted trays and six syringes of gel. In other words, plenty to get you started!) Be prepared to pay your own international shipping or for any additional products you select before checkout, and you're on your way to a nicer smile without leaving the comfort of your home! I hate that I have to mention this, but all entries will be moderated. Deliberate attempts to add false entries will disqualify you from winning. Good luck, and have fun!
***This giveaway is not in any way affiliated with any social media network, including Facebook, Twitter, and Pinterest. Joy Makin' Mamas received a copy of this set to facilitate the review. No other compensation has been offered or accepted for the running of this giveaway. Neither Joy Makin' Mamas nor any other promoting blog is responsible for prize fulfillment. Prize fulfillment is the sole responsibility of our sponsor. Be sure to subscribe to Joy Makin' Mamas and never miss any of our great giveaways! This post may contain affiliate links that will not increase your cost to order, but will pay me a small commission as a thank you for referring your purchase. Thank you for supporting this blog by using our affiliate links!