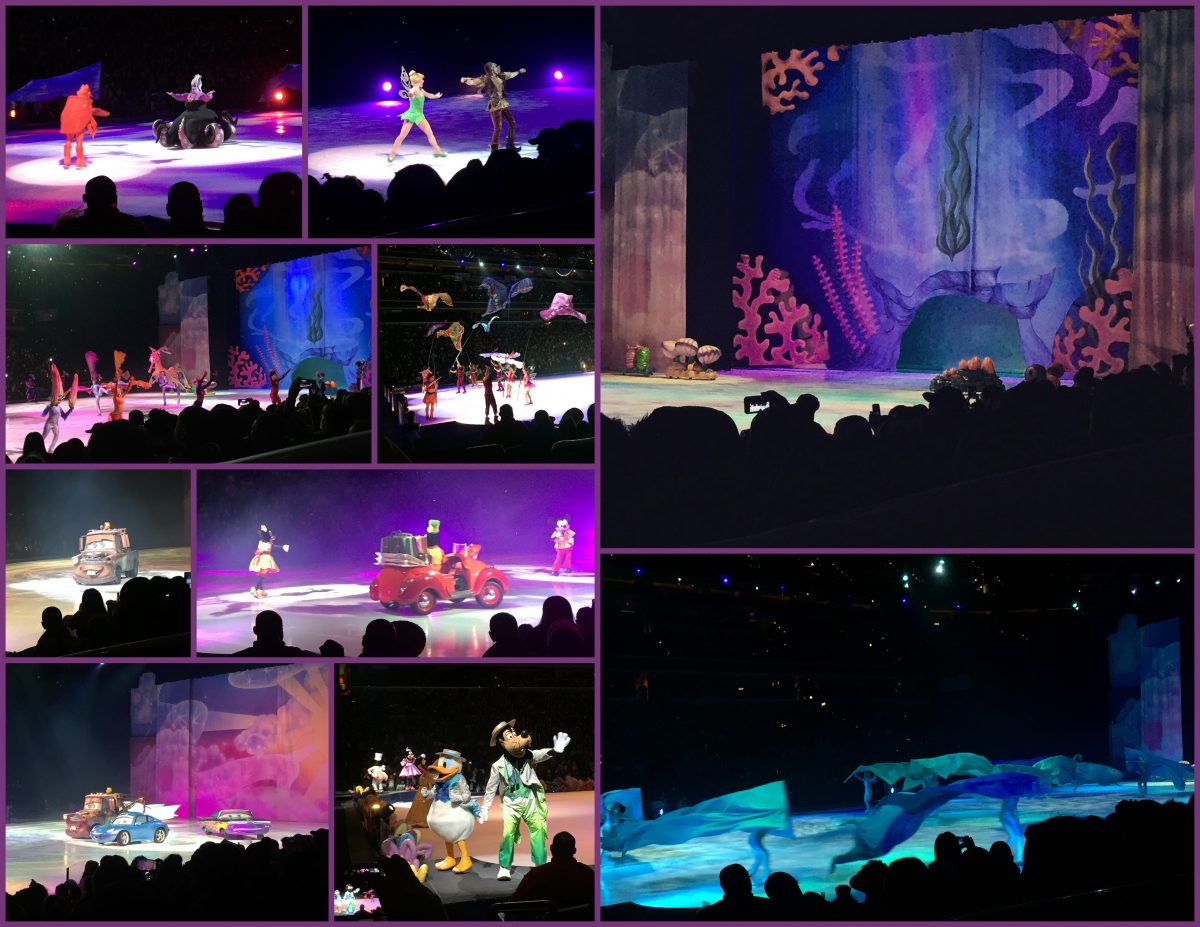 I have to rush off to an appointment, so I can't tell you everything I want to tell you about Disney On Ice Presents Worlds of Fantasy right now, and I can't go through all my pictures fast enough to get them all up for you before I go, so I'll come back later. But right now I need- NEED!- to tell you that the Little Mermaid, Tinkerbelle, and Cars segments of this show are some of the very best things I've seen from Disney on Ice. I wasn't really expecting to be dazzled- I mean, after a while, can they really keep topping themselves? If there's anything decades of movie sequels have taught us, it's that eventually even the best things run out of steam… but if that's a rule, then this is the exception. I was charmed by the "water" effect created by the skaters with big pieces of blue fabric, I was delighted by the "Cars" team racing around the ice, and while I've never given Tinkerbelle much thought, since her rise to stardom came a little after my time, I have to say the Tinkerbelle segment of this program was sweet, well executed, and had just the right level of tushie humor for the intended audience.
As for the Little Mermaid segment, Ariel is no stranger to Disney on Ice presentations, but she has outdone herself this time. It's never easy to capture a classic in a few minutes. You always risk leaving out someone's favorite part, but Under the Sea and Kiss the Girl were satisfying and left me wanting more without feeling disappointed.
After the intermission, the final segment focuses on Toy Story 2 and features all your favorite characters from that movie. Personally, it didn't do as much for me as the other segments did, but your mileage may vary.
If you've been to Disney on Ice before and are wondering if this show offers anything different than the ones you've seen before, the answer is YES. Yes, it does, and it is truly delightful.
See show information below, and I'll bring you more show photos as soon as I possibly can. If you've already made plans to go, HAVE FUN!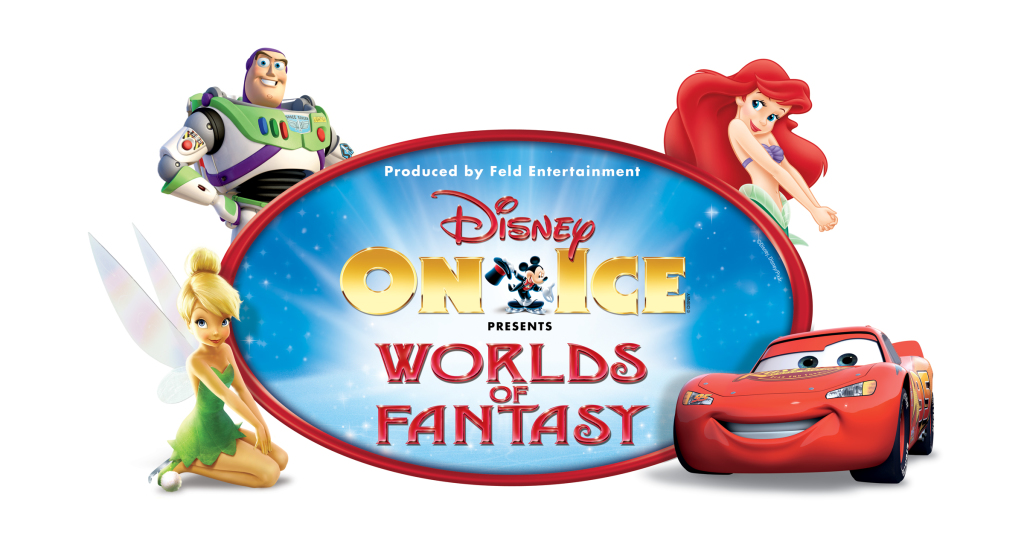 Disney On Ice Presents Worlds Of Fantasy Presented By Stonyfield Yokids Organic Yogurt Is Coming To Washington, D.C., February 11-16!
[Washington, DC, January 5, 2015] — Rev up for non-stop fun with four of your favorite Disney stories whenDisney On Ice presents Worlds of Fantasy Presented by Stonyfield YoKids Organic Yogurt comes to your hometown!  This action-packed ice spectacular showcases beloved characters from Disney/Pixar's Cars and Toy Story 3 and Disney's Tinker Bell and The Little Mermaid.
Produced by Feld Entertainment, Disney On Ice presents Worlds of Fantasy is performing at the Verizon Center from February 11th to February 16th.
Thrill to high-speed stunts as Lightning McQueen, Mater and the crew of Disney/Pixar's Cars race across the ice. Dive into The Little Mermaid's enchanting undersea kingdom and enter the mystical world of Pixie Hollow with Tinker Bell and the Disney Fairies as they reveal the magic that lies within! The toys are back in town with heroic action when Buzz Lightyear, Woody, Jessie, and the Toy Story gang escape from the rambunctious tots of Sunnyside Daycare and race for home, in their most daring adventure ever!
From wheels to waves, playtime to pixie dust, your family's favorite Disney moments come to life at Disney On Icepresents Worlds of Fantasy with dazzling skating, special effects and beloved characters certain to create a lifetime of memories.
Washington, D.C. Verizon Center, 601 F St NW, Washington, DC 20004
Date and Time of Performance:    
Wednesday, February 11th @

7:30 p.m.

Thursday, February 12th @

10:30 a.m. and 7:30 p.m.

Friday, February 13th @

7:30 p.m.

Saturday, February 14th @

10:30 a.m.

,

2:30 p.m. and 6:30 p.m.

Sunday, February 15th @

12:30 p.m. and 4:30 p.m.

Monday, February 16th @

12:30 p.m.
Tickets start at:                                $20
To order tickets by phone:              1-800-745-3000
To order tickets online:                   www.ticketmaster.com
*Ticket pricing is subject to change based on market demand.
For a complete list of tour dates, visit the Disney On Ice website (http://www.disneyonice.com) and stay current on the latest developments through social media, including instructions on how to access presale codes for tickets as early as May 20th.
To discover more about Disney On Ice Presented by Stonyfield YoKids Organic Yogurt, log on towww.disneyonice.com, or visit us on Facebook and YouTube.