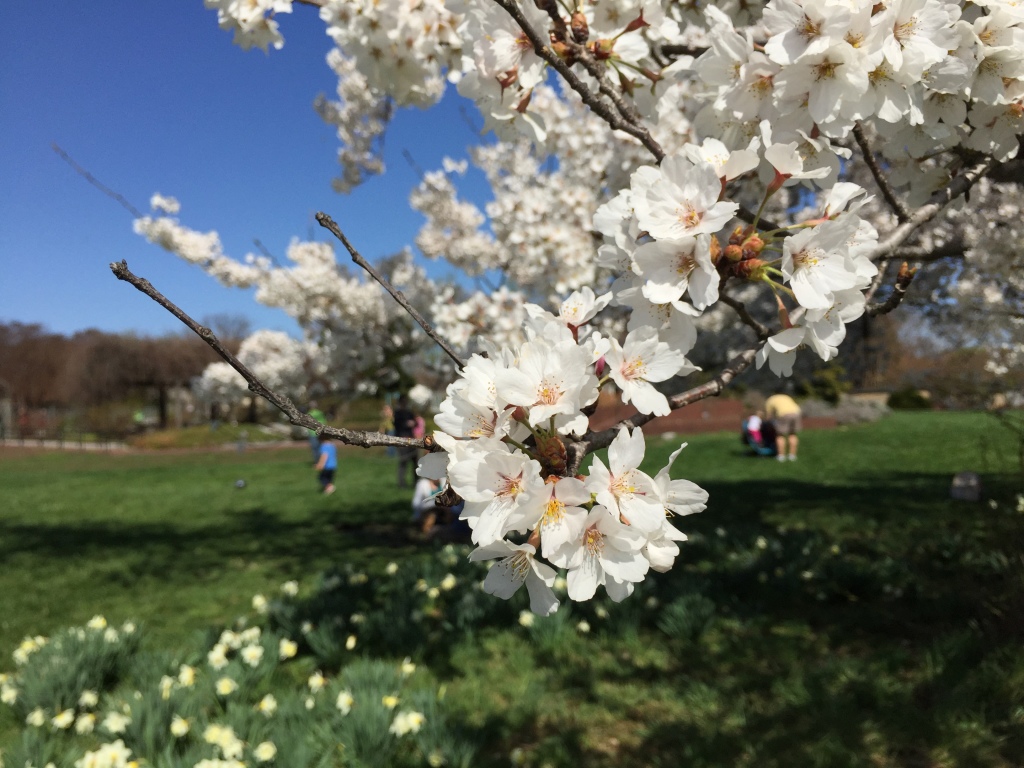 For those of you who aren't local, the DC cherry blossoms are more than a little bit of a "thing." The trees in bloom are so famously beautiful that they inspire their own festival and a slew of spinoff events titled "Cherry Blossom ___________" every year. The festival is a huge tourist draw, and multitudes of cherry blossom photos fill every type of media- social or otherwise- for days. Predictably, the most popular places to see the blooms get very crowded.
A friend of mine posted an "Introvert's guide to the cherry blossoms" on her Facebook page. It said: Step 1- plant your own cherry tree. Step 2- stay home.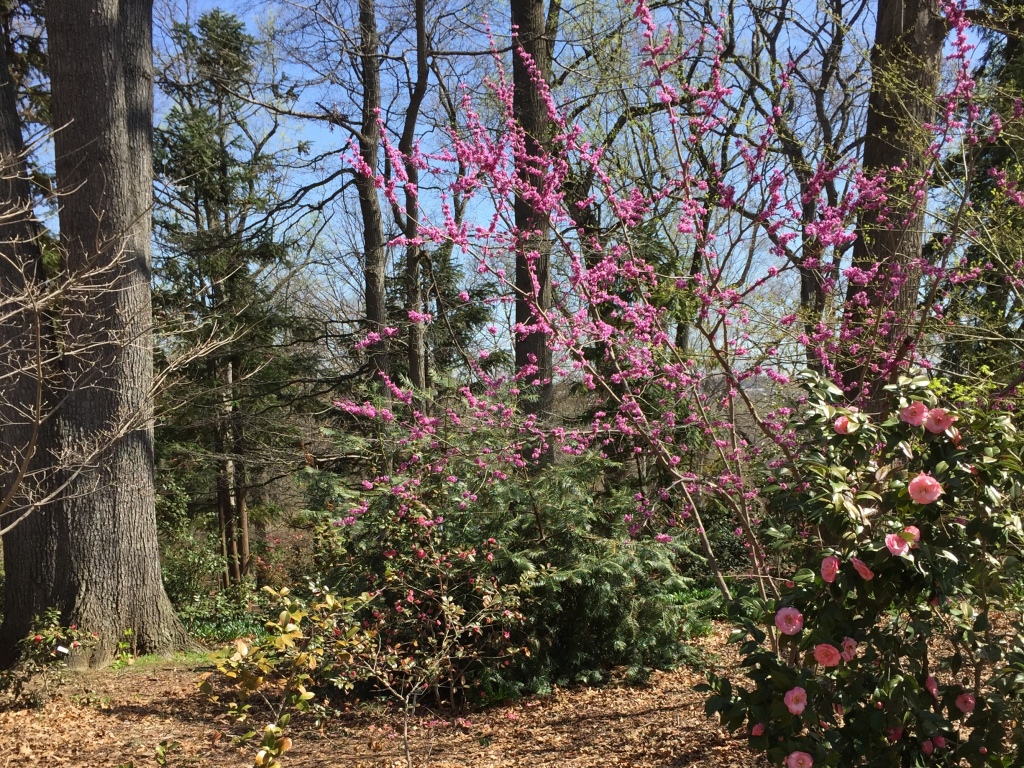 My personal favorite insider tip is the National Arboretum. It sees much less traffic than the tidal basin, but is easily as beautiful. And the blooms there do not stop when the notoriously fickle cherry blossom peak time is over, either. Last weekend, the cherry trees were at peak bloom, and the red buds weren't far behind. This weekend, you should see some gorgeous dogwoods, more spectacular performance from the redbuds, and there may also be apple blossoms.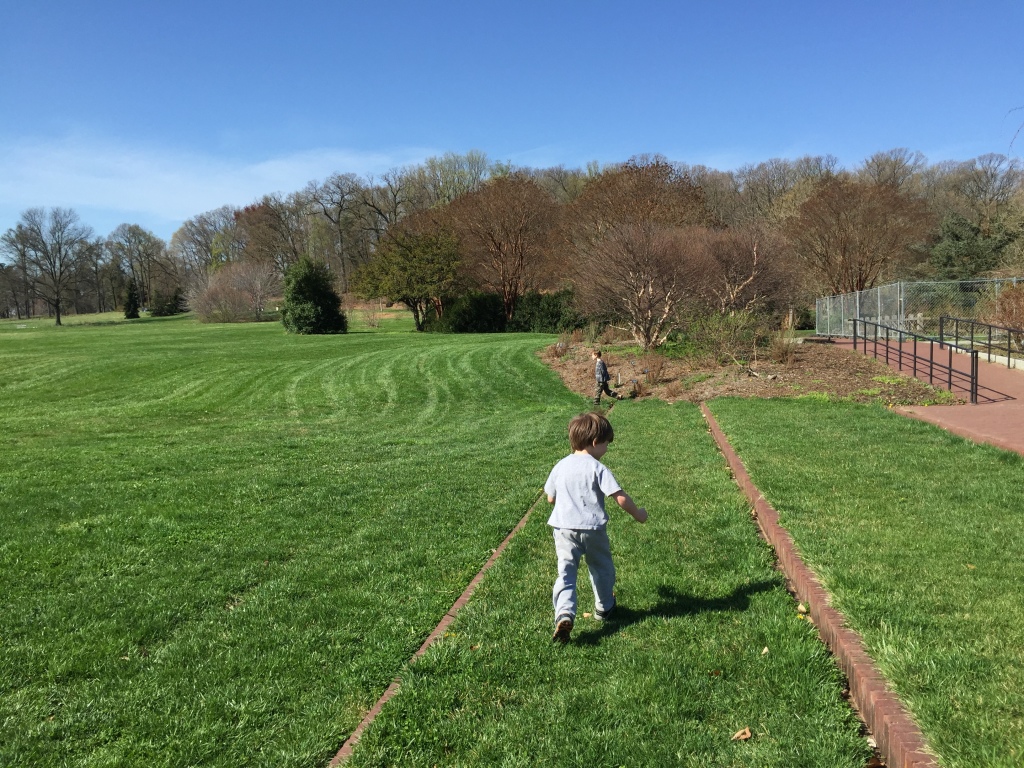 The arboretum is also home to over 5 miles of paved trails through the park. Most of it is vehicle accessible, so you can park near whatever you most want to see. Even last Sunday, which turned out to be pretty crowded for the arboretum, the traffic was low enough to make using them as a running or walking trail quite safe. There are also many side trails that are great for foot traffic, although their fitness for stroller walking/running varies. If you're pushing a stroller, I say stick to the pavement. There is ample, free parking on site, and plenty of restrooms. Admission to the Arboretum is free, although they accept donations in support of their programs. You'll rack up some good hills on foot, too- my total elevation climb for a five mile run in the park was 519 feet.