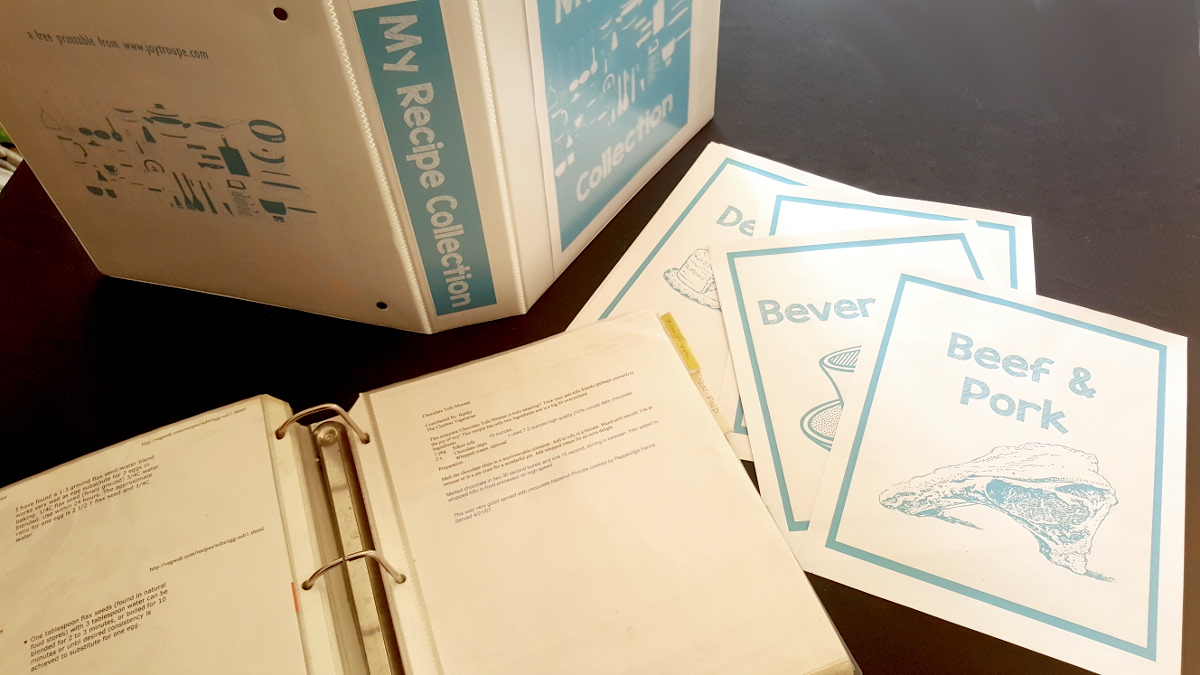 My pinterest boards are packed chock full of recipes that sound enticing, and I'm sure yours are too. And as lovely as that is, the truth is that when I want to make something I *know* my family will eat and enjoy, I don't go to Pinterest. I crack open the binder I have filled with my personal recipe collection.
Shortly after I moved into my first apartment, I spent many hours on one of my trips home copying recipes out of my mother's recipe binder. That binder may have looked like a collection of loose-leaf paper with bits of magazine clippings taped to the pages, but the truth is that it was a family history of meals shared and happy times. Taking that history with me to my new place was part and parcel of creating my own home.
Now that we have the ability to scan, email, print, and post recipes online, to pin them to boards and even tweet them, recipe sharing is a lot different than it was when my mom started her family and her binder, but the way we feel and think about food has not changed one bit. It is still the heart of how we share time with our families, and "picky eating" and how to meet the nutritional needs of everyone at the table are still topics of discussion any time more than one mom gathers, whether that's on Facebook or over coffee. And the "recipe binder" is still a fixture in my home, as I'm sure it is in yours. I mean, it's got page protectors now, and hallelujah for those, but the essence is the same.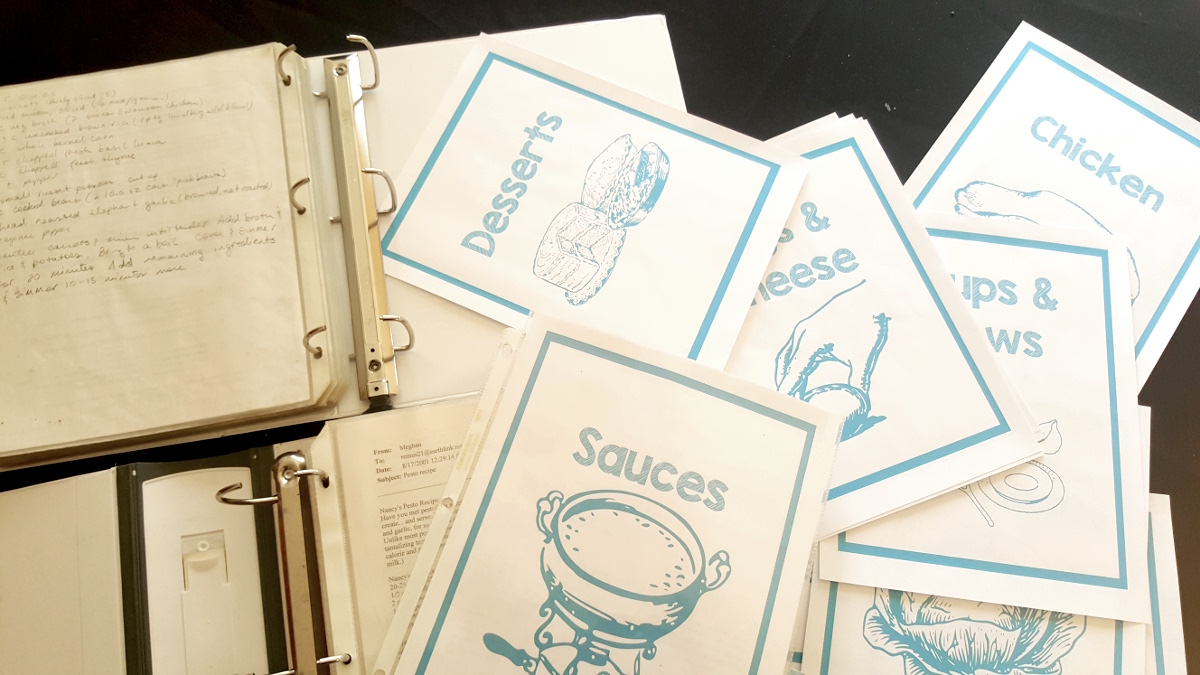 My binder has been through a lot since the first few pages I copied from "home." Several moves, a few home renovation projects (some of them terrifying… sometime I'll tell you the story of my Emergency Kitchen Project that resulted in my recent two year sabbatical from this blog… but not today.) two kids, two husbands, and so many parties to celebrate so many things.
Sometimes even the most reliable workhorse needs a face lift, and the rings on mine no longer close completely. (This is probably because of how often I drop it, but never mind.) So it's time for a new binder. (If you like mine, you can get the same one here. It has double pockets inside each cover, and the bottom one is REINFORCED. I tend to stick a lot of recipe notes into the binder and not file things until they are finalized, so I love this feature.) I have decided to celebrate by creating some new, prettier divider pages to separate my recipe categories, and I want to share that with you. All you have to do to get this free, printable recipe binder kit is sign up for our email updates. (See form below. Be sure to check your spam filter if you don't get your email confirmation!) May your cooking be prettier for it.
Would you please follow me on Pinterest? I'd love to be able to visit your profile and see all the great recipes you've saved!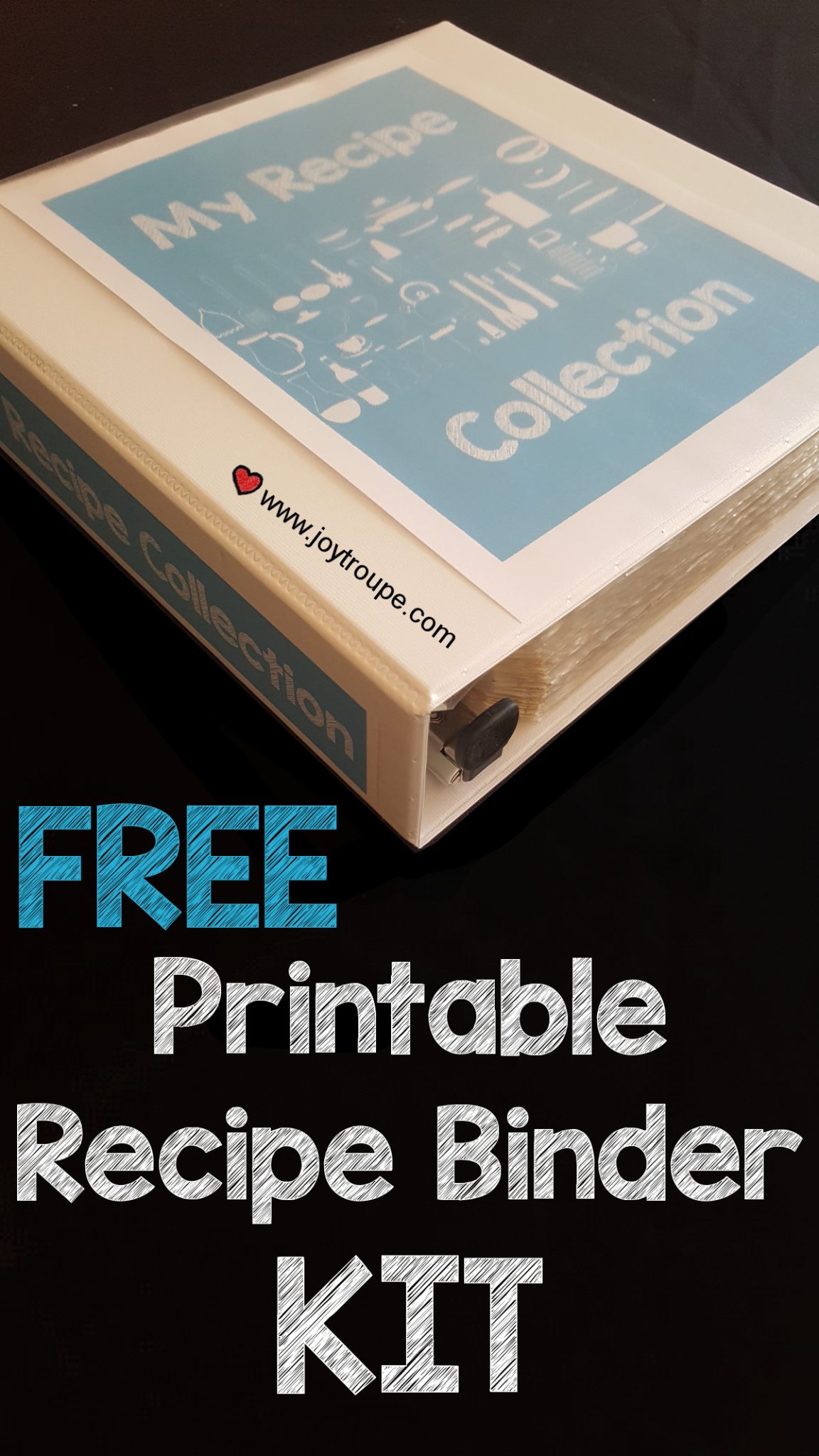 This post contains affiliate links. If you purchase using one of my links, there is no additional cost to you, and I get a small commission that helps me offset the cost of keeping this site running. A win for everyone.