Welcome to the Joy Makin' Mamas 2017 Holiday Gift Guide! I've compiled my favorite gift recommendations for every member of the family. Skip to the best gifts for: 
Best gifts for preschoolers
Bilingual board books
Outside Todo el Dia and Vamos, Body are cute, informative, and a great gift for bilingual toddlers and preschoolers. They are also perfect for children who currently speak either English or Spanish to expose them to a second language. simple phrases are paired with a mix of classical artworks, photographs, and illustrations.
This periodical is perfect for both pre-readers and the adults who are tired of reading "Have you seen my cat?" over and over again. Get new stories and serial fiction in your mailbox every month.  Puzzles, comics, and longer form stories are a mix of new characters and serialized features that carry over from month to month. Peg + cat was a favorite with my eldest, and I loved the little cartoon insects who explained the harder words and concepts in the margins.
I am basing this recommendation on our experience with another Kiwi Co product, the Tinker Crate. These high quality, hands on activities will bring a new creative challenge to your 3-4 year old every month.
Best STEAM gifts
This box set includes punch-out, build your own paper rockets and also a great deal of information about space travel and rocket design. It's beautiful, well designed, and informative. Please note: The paper the pieces are printed on is standard weight paper, not cardstock or craft paper weight. Kids with excellent fine motor skills will have no problem building these rockets themselves, but younger kids or kids who have fine motor delays may find this activity frustrating.
This story telling game is a perfect family activity. This open ended, creative activity scales up or down to your kid's ability level and is non-competitive. The activity incorporates language arts and science together. There's something for everyone, and everyone wins!
Encourage a spirit of adventure with these outdoor tools! They come complete with their own water-resistant carry bag, great for going "on an explore." These items are made from high-quality plastic and I'm expecting them to hold up well to my very adventurous duo. They do not exactly treat things carefully, but these are up to the challenge.
Popular science will introduce your kiddo not only to interesting new scientific knowledge,  but also how scientific discoveries are made. Every member of the family can enjoy reading (or having read to them) these articles that are written for laypeople. These are great dinner conversation topics!
It may not be possible to give your kids international travel all the time, but you CAN give them more world knowledge through hands on activities. This fun subscription full of hands-on activities will bring the world to your door once a month.
This cute little set includes each of the stages of monarch butterfly development. Add a few library books and you have an entire hands-on science lesson that is just right. Your little one will enjoy picking these up and practicing their caterpillar related vocabulary over and over.
International travel not enough for you? Bring outer space home with this subscription box. Chock full of puzzles, story telling, and toys that inspire creative play, this box will take your kiddo to the moon and beyond.
If you have a creative kid who loves knowing how things word, this subscription box for kids ages 9-16 is just the ticket. A different engineering activity will come right to your door, monthly. You can select the length of your subscription, or give a gift certificate!

Best gifts for Tweens & Teens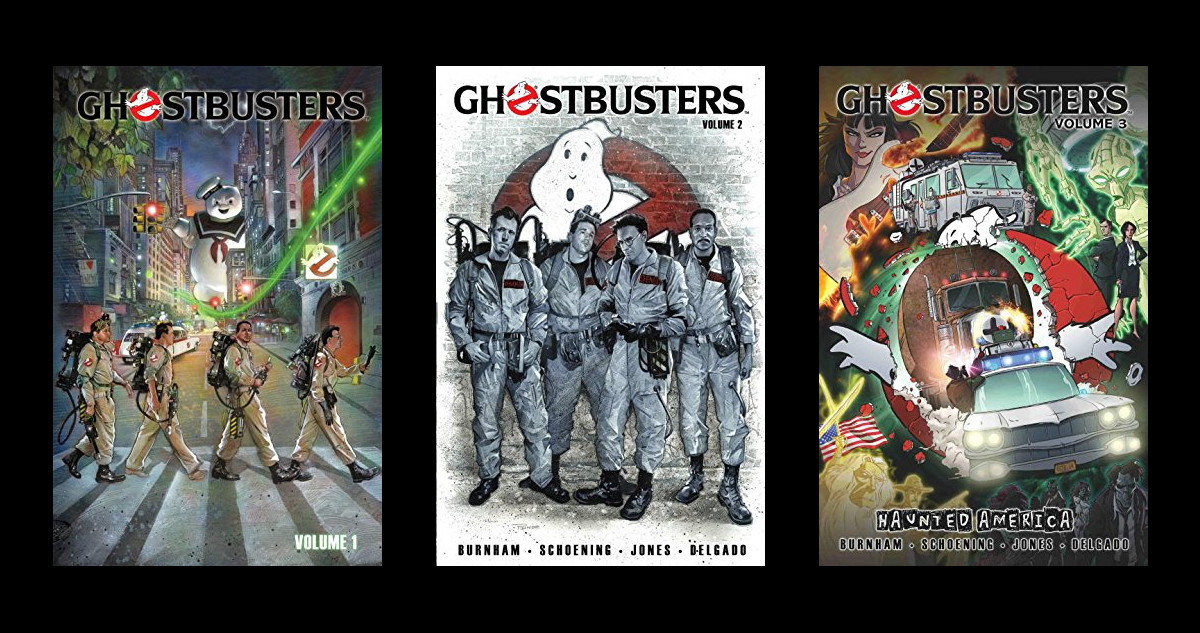 I've put this on the "for tweens" list but any Ghostbusters' fan would enjoy this series. My favorite thing about it was getting to enjoy it with my son and NOT cringing over the portrayal or treatment of women. The family that geeks together sticks together, so put these under the tree and plan to borrow them after the holiday.
Every tween and teen has had times when they weren't sure how to balance what they want with the right thing to do. Cookie Cutters & Sled Runners by Natalie Rompella is about exactly that problem, as well as navigating being a teenager with a mental illness, and the rewards of trying new things.
This light up speech bubble can be plugged into a USB outlet or run on AA batteries, and has hanger holes on the back. Perfect for a tween or teen's room or door, the included stencils and dry erase markers make self-expression easy and fun. I have been using ours for reminders from me, but it's only a matter of time before the dudes have taken it over entirely.
Best active gifts
I thought I bought this for my children and it turned out to be for me. The level of fun to be had with this thing is indescribable, and it's also a really great way to work your balance and core. Share it with your kids and you can also practice turn taking, problem solving, and good sportsmanship. And you'll be working all the muscles that will keep you from breaking a hip some day. This kit includes the training line and tree protectors! It's also a great party activity.
I was dubious about the whole idea of heart rate training, until I snagged one of these on sale. The LED changes color as your heart rate moves up or down through several zones. You can use the pre-sets or set your own, and never wonder if you are going too hard for your training goals again. This is sure to please any data-loving athlete on your list.
Every person who runs, hikes, or otherwise takes their fitness on the road has heard of someone who had a sudden medical emergency, got hit by a cyclist, or otherwise had an emergency. Road ID is the industry leader for portable, weatherproof emergency contact info. Give your favorite athlete a RoadID band or gift certificate and peace of mind is a free bonus.
This pouch floats when properly sealed, and is the cure if you are the kind of person who can't be trusted not to drop a phone into the pool. (I might be exactly this person.) I have been using one for years, both before and after the expensive, so-called "waterproof" case I got as a gift failed and destroyed my phone, and this inexpensive, low tech item has never let me down.
This mindfulness journal is sized for portability. The charming illustrations and calming color palette will help you find your inner namaste even if you are trapped in the tedium of a waiting room. The activities are approachable enough to share with a tween or teen, so it's a double win in my opinion.
Have you ever had your earbuds in when you dropped your device? Just me? Well it's no fun. These wireless earbuds allow your device to stay in your pocket or bag, where it belongs, and give you great sound quality. No matter how hard you go on your workout, your phone will stay safe.
Get a group of runners together and bring up the subject of cross training, and a majority of them will admit they neglect it. Quick Strength for runners focuses on building essential muscle groups in short, quick workouts that don't take up time that most runners feel is better spent on the road.

Best gifts for Cooks
This kitchen essential may not be newfangled or have any buttons, but every cook needs reliable, workhorse tools. This pair is sturdy, attractive, and has a built-in church key. Combo tools like this not only reduce clutter in the kitchen, they are also handy when you do large-scale meal prepping, because fewer tools to misplace means you can work more efficiently.
This is another low-tech kitchen tool that is easy to use, easy to clean, and doesn't take up much space. (Not all of us are blessed with infinite kitchen storage or counter room!) Perfect for those days when you don't need to brew a full put but just don't have time to stop for takeout coffee. Plus, watching the coffee come up through the screen when you press the plunger is oddly satisfying!
This year's hottest cooking appliance is the Instant Pot. The old fashioned pressure cooker has been reinvented for modern life and the Instant Pot can put dinner on the table very quickly- a boon for busy families!
This classic appliance is such a workhorse that any cook would be happy to receive one. I couldn't love mine more, and the number of accessories available means you can use it for pretty much any kitchen task from kneading bread dough to making your own sausage. They come in lots of great colors, too!
This very accessible wine club offers gift certificates. Your favorite cook will enjoy getting a selection of wines tailored to his or her tastes, with tasting notes and more included in the shipment.
Some of the links contained in this post are affiliate links. Using these links costs you no extra but does generate a small commission that helps keep this site online. Thank you for shopping via my affiliate links!