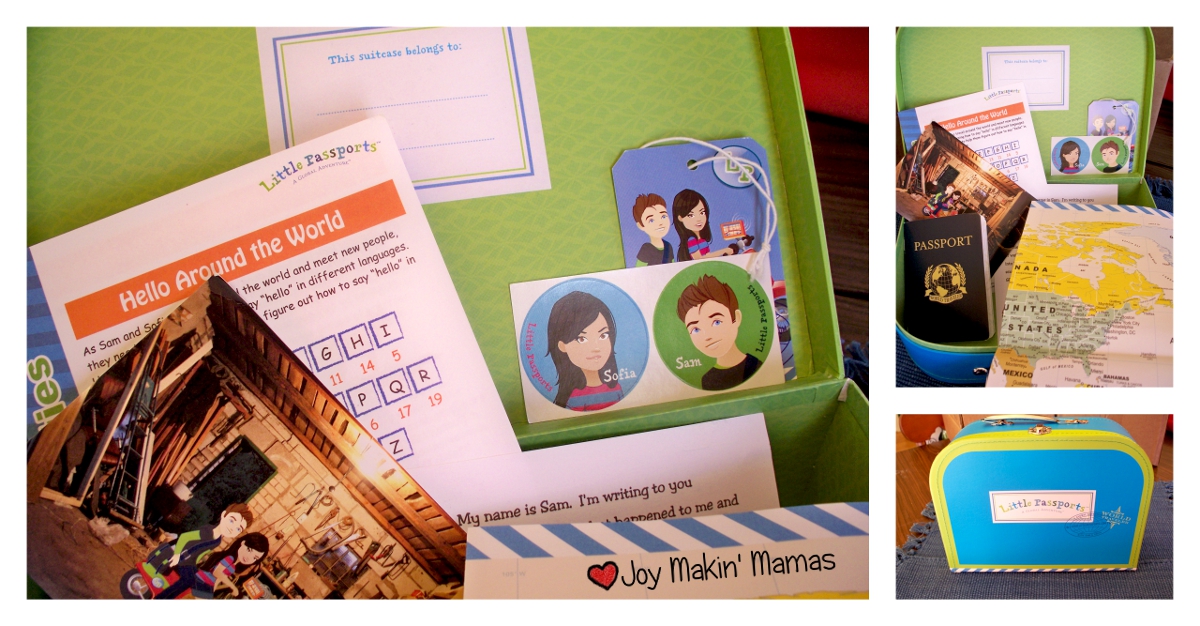 I don't have the budget for international travel. There. I said it. I KNOW YOU ARE SURPRISED. (Just kidding, you are all very intelligent people who have already figured out that if I was jetting off to Paris I wouldn't be able to resist a few Eiffel Tower selfies, at least.) But my kids and I do harbor a lot of curiosity about all parts of the world, so receiving a sample of Little Passports in exchange for sharing our experience with you sounded like just the ticket. My second grader is at the point where he looks forward to every opportunity to practice his reading, and the Little Passports activities are just right for him. Older children will be less challenged by the reading level, but will still enjoy the code breaking, scavenger hunting, and other activities included.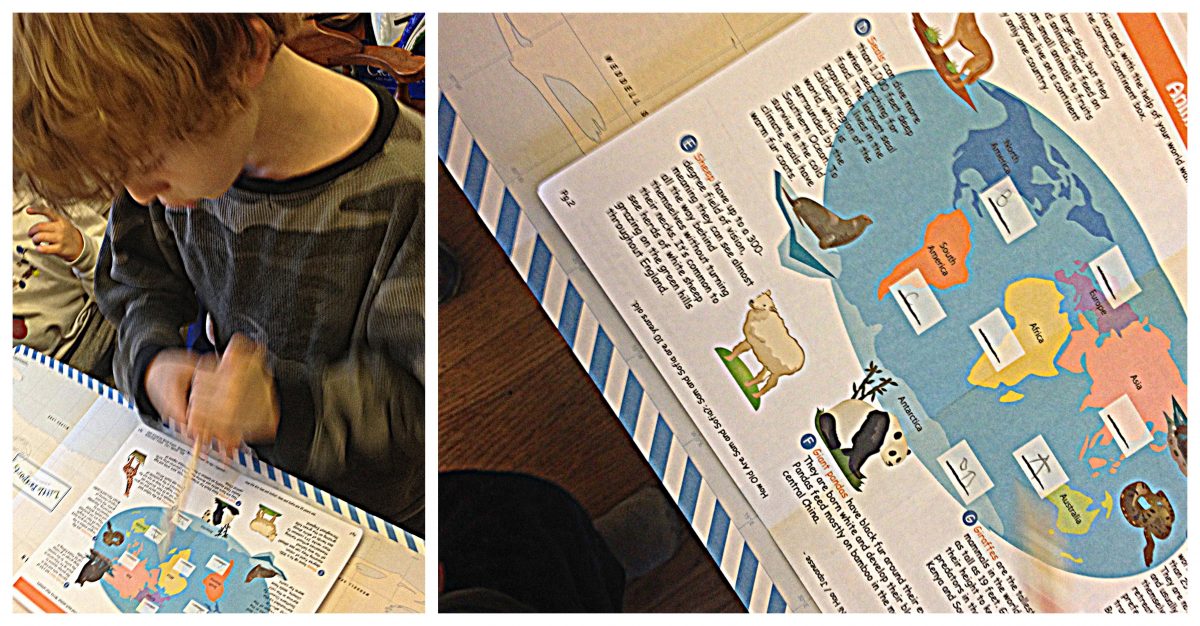 We tested the version that is for children aged 5-10. This was complicated by my 3.5 year old trying to get in on the fun by pilfering the pieces. (I would say he's probably a good candidate for the 3-5 year old Early Explorers activities, wouldn't you?)
If you have children who are close in age, there are enough different things in one package to make it a shared activity. Obviously mine have a larger age gap, and can't actively do the activities together, but little brother definitely listened and followed along in the discussion between me and big bro while we worked on the activities. I think he would get MORE benefit from doing activities meant for a child his age, but he enjoyed the togetherness and I expect he learned a bit from listening in.
Not only did we enjoy some really pleasant face to face time while working on the activities together, but there is a code on the luggage tag to allow him to continue the learning online. What's great about that is it allows him to come back later and reinforce what he's already learned- and THAT is how you make something "stick."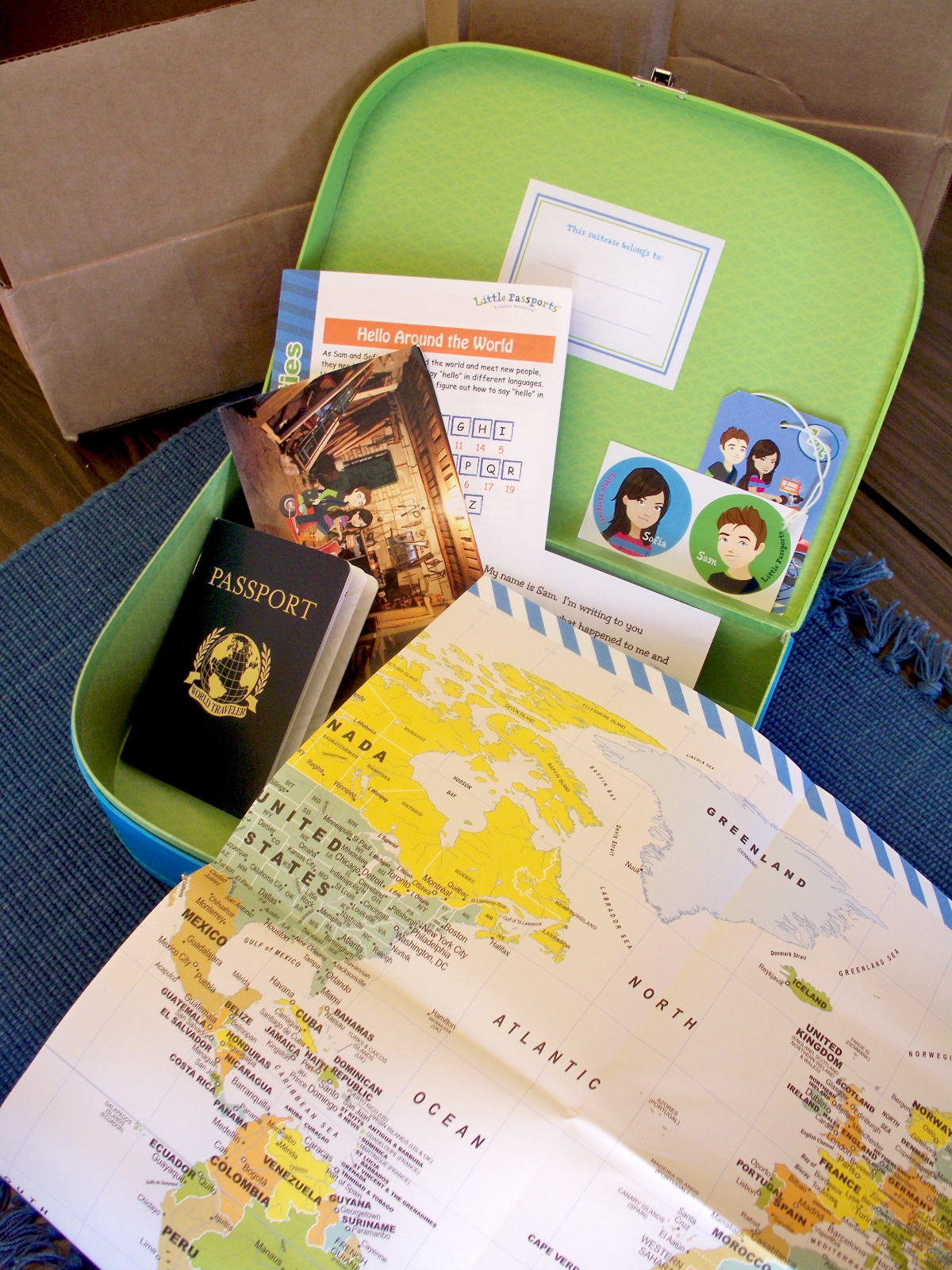 The carrying case (which your kid will get to customize with stickers that come in the activity kits) is cute, sturdy, and appealing. It is my experience that kids love the idea of cubbies and hiding places and special containers- and this one has the added appeal of looking like a suitcase, and being filled with virtual adventures.
This post contains affiliate links. I received a copy of Little Passports at no cost to me to facilitate my review. Other than the small commission I will receive if you purchase using one of the links above, I have not been compensated for this post in any way. The opinions in this post are completely mine and my son's- your mileage may vary.