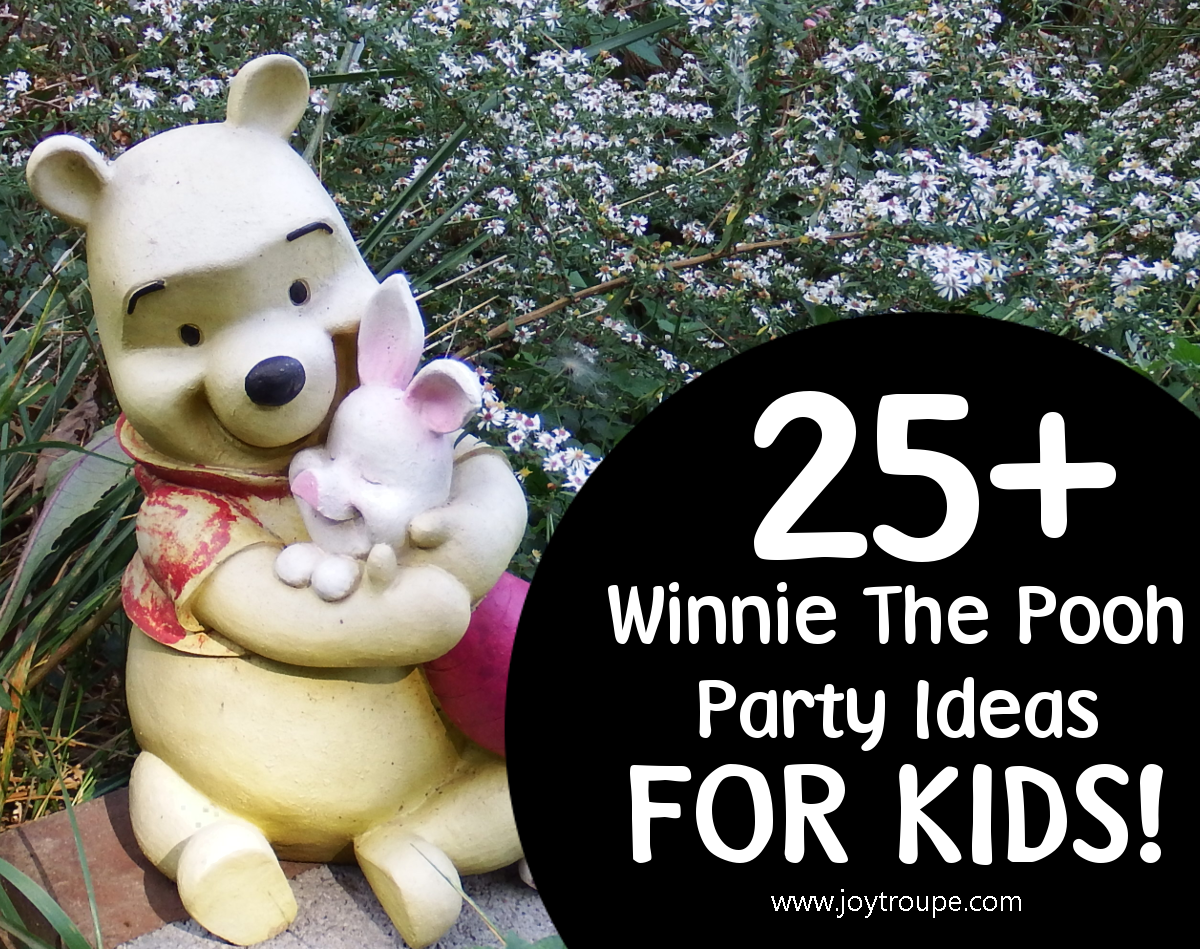 Whether you love Classic Pooh or Disney Pooh, you would have to hunt far and wide to find someone who doesn't enjoy Pooh Bear. And why not? The stories are full of themes about friendship and helping one another and understanding those who are different. There is a lot to love in these books. Since they are so popular, it is extremely easy to find ready made party materials, but the charm of the originals screams for something hand made. Here are some resources for creating your own Pooh-themed party.
Like this post? Great news! We have more Pain Free Party Ideas… visit them here!
Invitations, etc:

Decorating Ideas

Snack Ideas
Winnie the Pooh Activities
 Party Favors

Above all, the Pooh stories represent simplicity and childhood for childhood's sake, so once you've prepped your best, relax and enjoy your party!
Don't forget to follow  my "Traditions" board on Pinterest for more great, family friendly party ideas all year long!