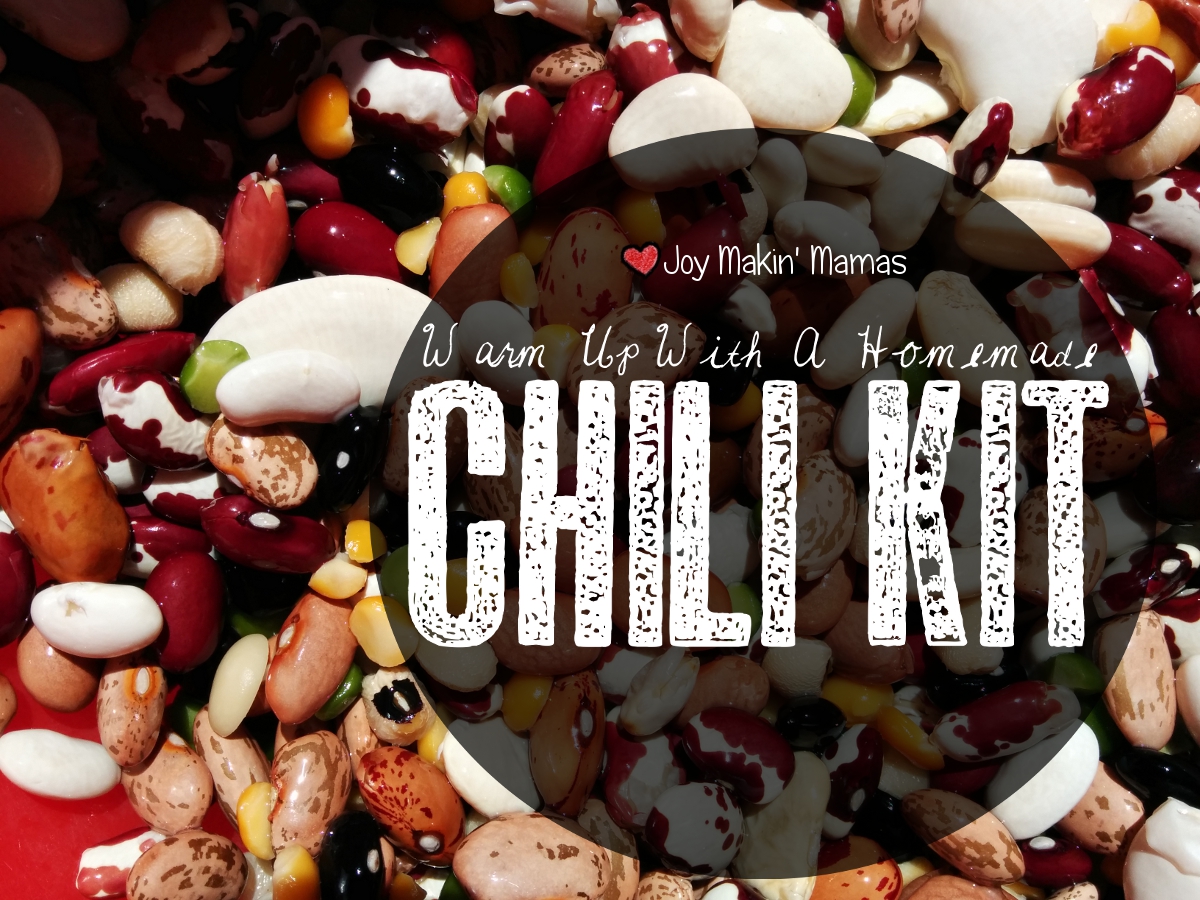 The popularity of mason jars is just a bit over the top, in my opinion, but Gifts in a Jar have been around for ages. These can be creative, attractive, and very, very budget friendly indeed. You don't HAVE to use a mason jar- any attractive, quart size container will do. (Just make sure it's food grade, if you're doing a food gift.) You can even use zippered food storage bags and a basket to present your gift. One of my all-time favorite such gifts was the year I had cayenne peppers from the garden that I had dried. I made home made chili kits, and I was able to add two home grown, dried chilis to each jar. I've got for you today instructions for how to assemble your jar, a recipe for my personal Saltless Chili Powder blend to include, and a FREE printable recipe card to attach. The recipe includes instructions for the carnivore version AND the vegetarian version of this excellent and filling chili recipe.
Print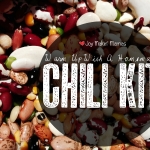 Meghan's Saltless Chili Powder
this is my personal chili powder blend. I developed this recipe to go along with my first husband's famous chili recipe, so he could customize the "hotness" and flavor blend to suit his cooking style.
Ingredients
2 1/2

Tablespoons

Paprika

2

Tablespoons

garlic powder

1

Tablespoon

black pepper

1

Tablespoon

onion powder

1 1/2

Tablespoon

cumin

1

Tablespoon

cayenne pepper powder
Instructions
Blend well.

Store in a tightly covered container in a cool, dark place. Use within 3-6 months.
Recipe Notes
Garlic *powder* really makes a difference in this blend. I've also used garlic granules, and I haven't been as pleased. I usually have to go someplace that carries bulk spices to find true garlic powder. For spice lightweights, substitute milder ancho chili powder for the cayenne. (Actually my preference.)
To create Chili In A Jar, you'll need 4 cups total of dried beans. In a quart size jar, layer any six of:
adzuki
kidney
great northern
navy
roman
black eyed peas
cranberry beans
pinto beans
pink beans
red beans
Leave a small "head space" at the neck of the jar. Black beans are no good for this, as they turn the chili a very unappetizing color. Package 1 Tablespoon of Meghan's Saltless Chili Powder in a snack size zippered bag, and squeeze all the air out. Fold it into the head space, and put on your lid, with or without a square of decorative fabric between the lid and the band. (In case you aren't sure what I'm talking about: Canning jar lids come in two pieces. A flat piece called the "lid," and a screw on piece called the band.) If you have dried cayenne peppers, add them along with the bow. Punch a hole in your recipe card and tie a ribbon through it to attach to your jar, and gift with love. If you're feeling extra fancy, include a copy of one of our cookbooks.
Need more awesome DIY ideas for gifts or for any day? Visit our DIY pinterest board.
Follow Meghan Gray's board DIYs on Pinterest.