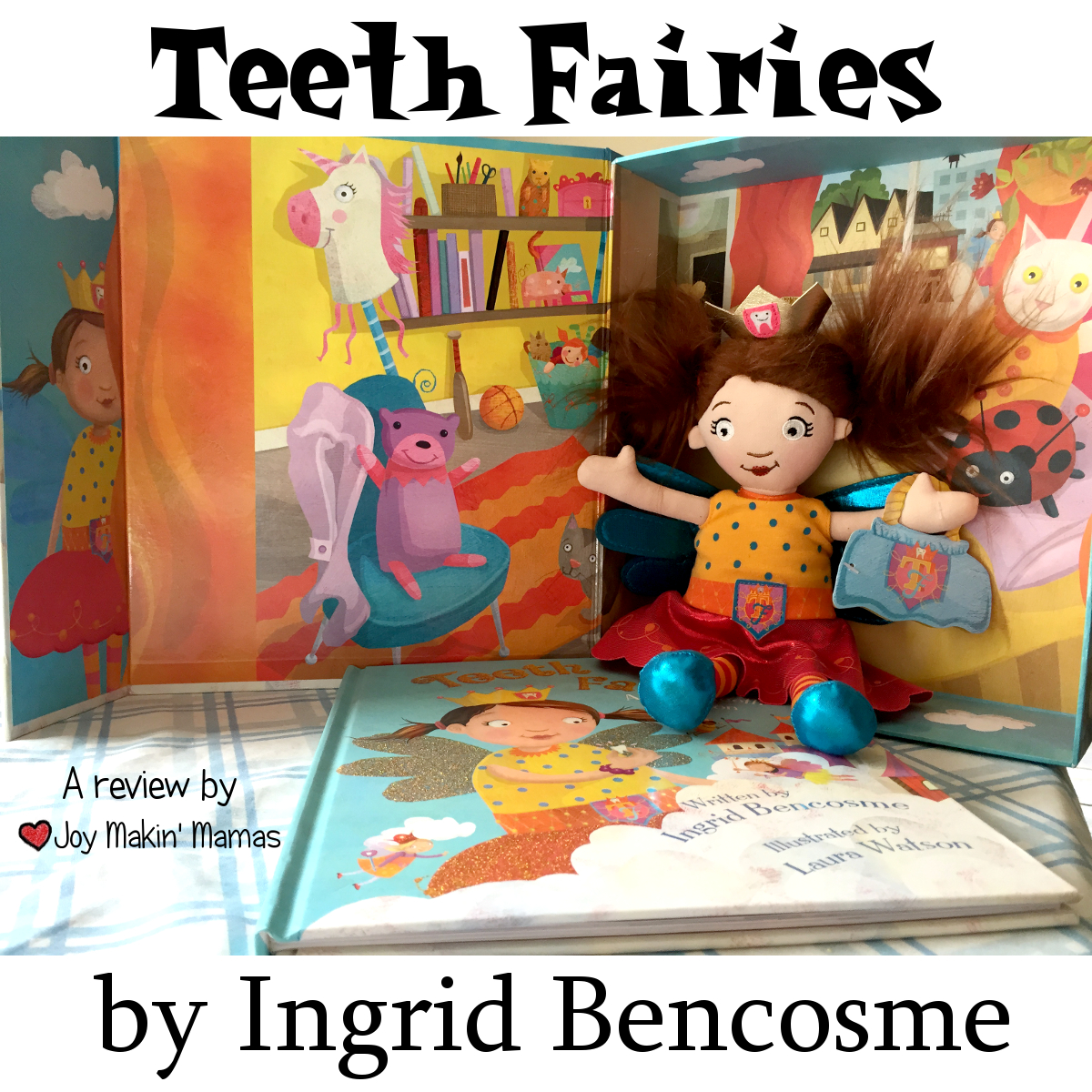 Part game, part family tradition, part incentive to brush their teeth, your kiddo is sure to love their teeth fairies doll and story no matter how and when you introduce her. (Both of my boys, 7.5 and 3.5, tried to make off with her while I was reading the story book to see what it's all about! She really is that adorable.)
If you love Dinovember and the Elf on the Shelf or any other whimsical tradition where you get to surprise your child by setting up something cute for them to find, then the Teeth Fairies gift set is DEFINITELY for you. Your child is encouraged to name their very own, special "fairy in training" who will get to be a full fledged fairy at last when she has taken all your child's baby teeth back to the head Tooth Fairy. (Apparently, they sort them and keep them in jars at the Teeth Fairy headquarters. For what purpose, we humans are not allowed to know.)
Each Teeth Fairy comes with a story book that includes a tooth journal (to keep track of when each tooth was lost and what was left in return.) So while you may be able to re-purpose the box and the doll for subsequent kids, you will need a new copy of the book, unless you enforce the "no writing in a book" rule and copy the two pages that are intended for your child to personalize. (That's my own plan. I want them to understand that books are special, and need to be cared for, so this will fit right in.)
Every aspect of this set is very attractive and thought out. The inside of the box- including the part hidden by the doll and the book- is covered in a full color illustration. The box is a sturdy cardboard with a wipeable surface and a magnetic closure that is clearly meant to last. The doll and her clothing are well constructed, with embroidered features and firmly attached limbs and durable fabrics. I personally find dolls easily cross over into "creepy" territory- not necessarily a bad thing, by the way- but this one is endearing and sweet.
Whether you want a happy way to discuss losing baby teeth with a nervous kiddo or a way for a grandparent to be involved in the excitement of the tooth fairy tradition, I think this box set is going to make a fine addition to your special occasion collection. The doll and her box are of heirloom quality, so passing her down to family members or friends will be another opportunity to use this box set to build connections between people. Enter to win one of your very own, below!
Teeth Fairies are available on Amazon.com or at the Teeth Fairies Website. Be sure to visit them on Pinterest for lots of fun and whimsical ideas to remind your kids to brush and floss! I think some of these are great fun even if there is no one in your family with a wiggly tooth… in fact I think all future new tooth brushes around here may be delivered by Fairy Express.