A book-crossing neighbor was kind enough to give us a copy of Pirates at the Plate (Author: Aaron Frisch/Illustrator: Mark Summers). The Amazon book blurb says:
There's no telling what a game of baseball might bring—but it's not every day that an afternoon at the ballyard includes ball-launching cannons and shovel-wielding base thieves! In Pirates at the Plate, a story conceived and illustrated by artist Mark Summers, with text by Aaron Frisch, a ballgame turns into a one-of-a-kind showdown between cowboys and pirates. With stars such as a slugging Blackbeard and a hard-throwing Wild Bill Hickok, the great summer pastime becomes a rowdy adventure.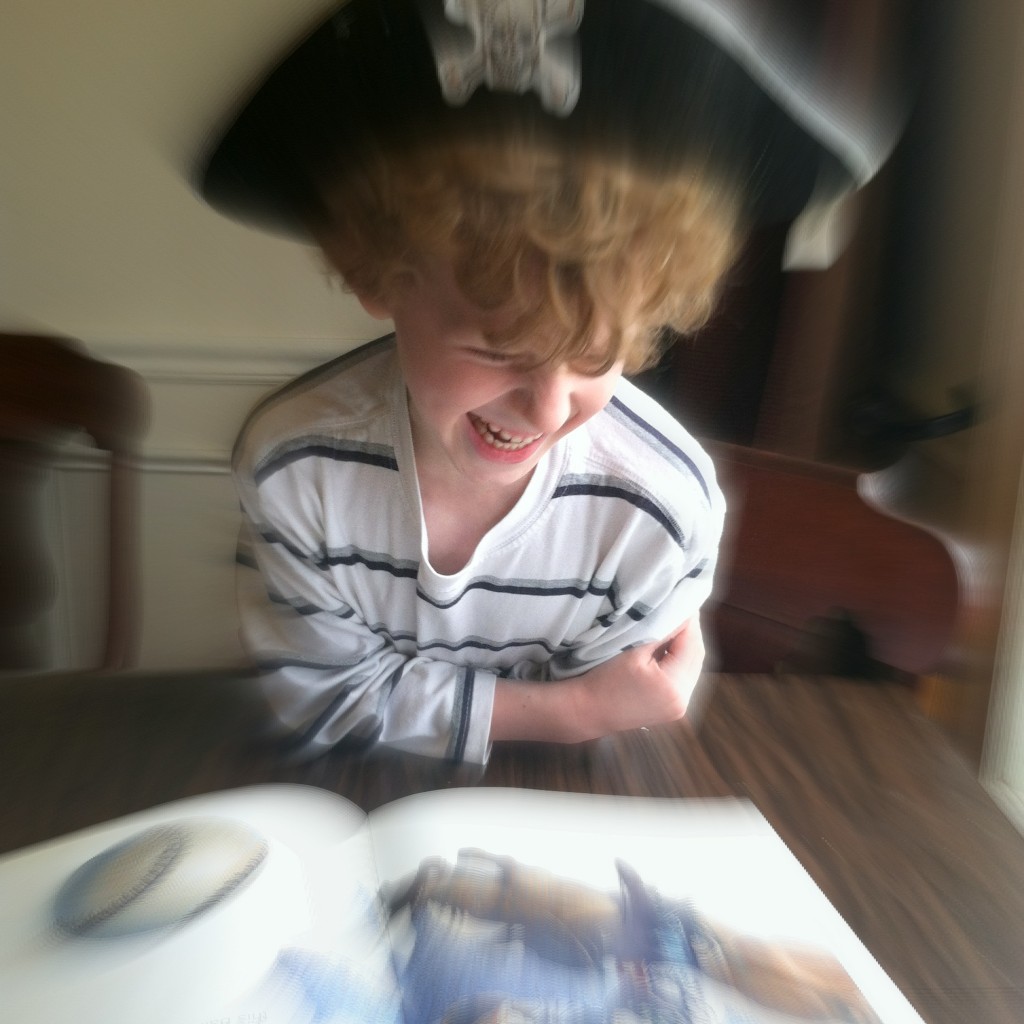 The illustrations in this picture book are very, very well executed, and have a lot of detail and visual interest. The drawing style gives them a vintage, timeless feel that wears well. (My kid loves this story so we've read it a couple dozen times already. I've been known to get VERY tired of some kids books by this point, but I still can't stop looking at this one, and neither can he.) We really appreciated this because my kid is very visual.
The story line, in addition to being fun and well written, uses a lot of puns. If your child has reached the stage where puns are hilarious or if you think they are ready to be introduced to the concept, definitely put this book on your list.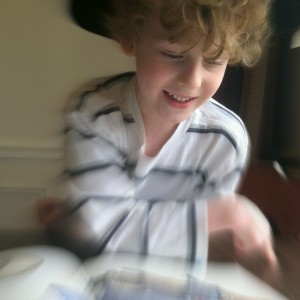 This book is full of rich, layered content that will hold your interest as well as appeal to the child. References to famous fictional and historical characters (on both the Pirates and the Cowboys teams) are appealing and provide the opportunity to extend this book into other areas of literature. There is baseball slang to hold the interest of sports fans, and the sports commentator narrative style feels very fresh. The language is simple enough to appeal to a fairly young listener, but not so restricted that it is boring for the parent to read or for more linguistically sophisticated kids to hear.
There is just enough mild skullduggery in this story to appeal to a child's sense of mischief. There is enough conflict to create interest, but no violence and nothing I personally thought would scare a sensitive kid. These knaves are more funny than frightening. (YMMV- I do NOT have a sensitive kid, but if you do I think this is worth your taking a look.) To finish things off, there's a little twist at the end. I won't spoil it for you, but I will say that this development brings it home. It's a mildly surprising turn of events that any kid who likes to play pretend will relate to, and my kid fell in love on the spot.