Have you heard of the Teal Pumpkin project by FARE? It's meant to make Halloween friendly for all kids, including ones who have food allergies. FARE is encouraging all of us to put out a teal pumpkin to let kids and their families know that food-free "treats" are available. I love this, because even the littlest kids can get caught up in the excitement of the holiday. Just as my kids know that they only ring the bell if the light is on or a pumpkin is lit, these kids can learn that if they see a blue pumpkin, the coast is clear.
Want more Halloween Posts? You'll find those here!
FARE encourages us to consider painting a plastic pumpkin to re-use year after year. They also have a printable sign available. I personally prefer a little lighter and warmer style of decorating, so I have designed my own sign, which I'm sharing with you. Click here for the 8.5×11 version. Won't you please pin it (or the one by FARE) to your Halloween board? Even if you don't get ToTers at your place, you can spread the word! Thanks!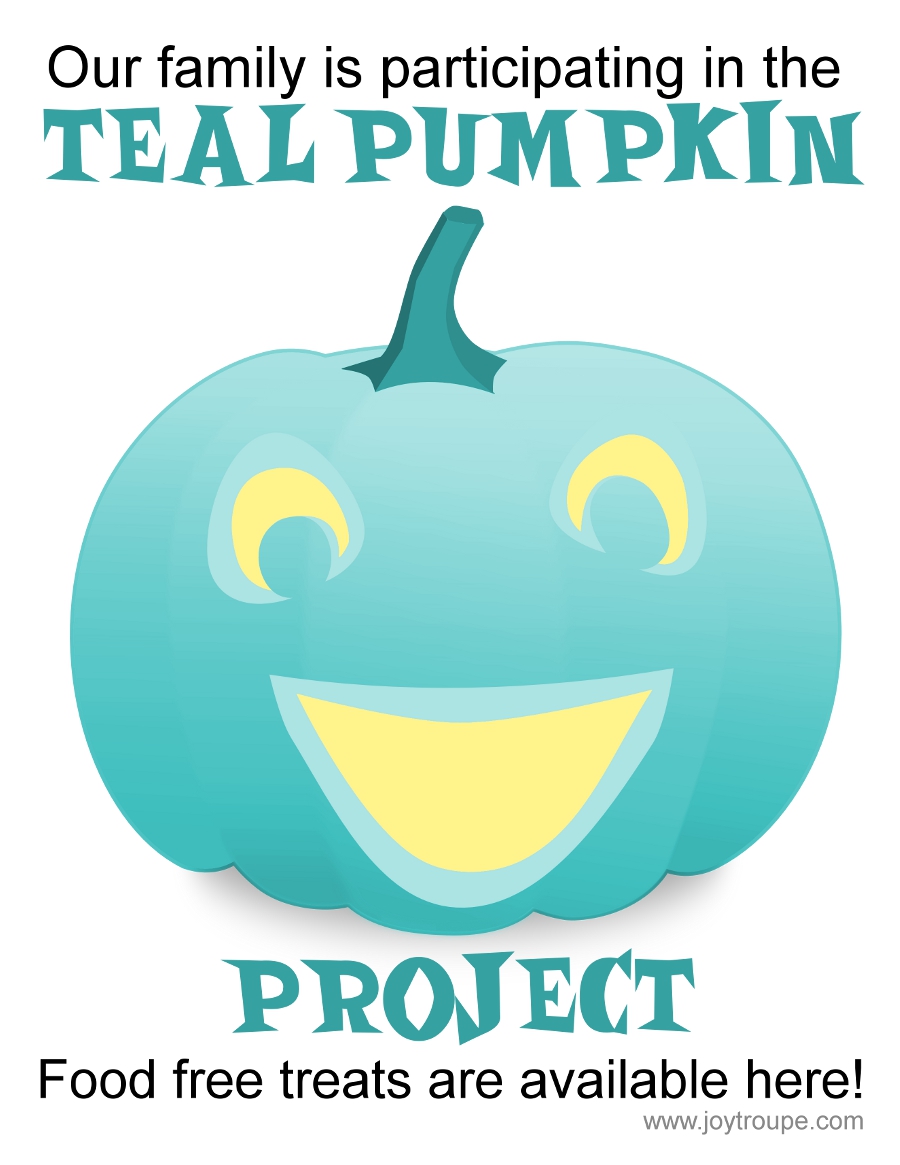 If you want some ideas, here's a roundup of 20 options available on Amazon.com. Some of these are really good! I'm having trouble picking between them, because they're so much fun!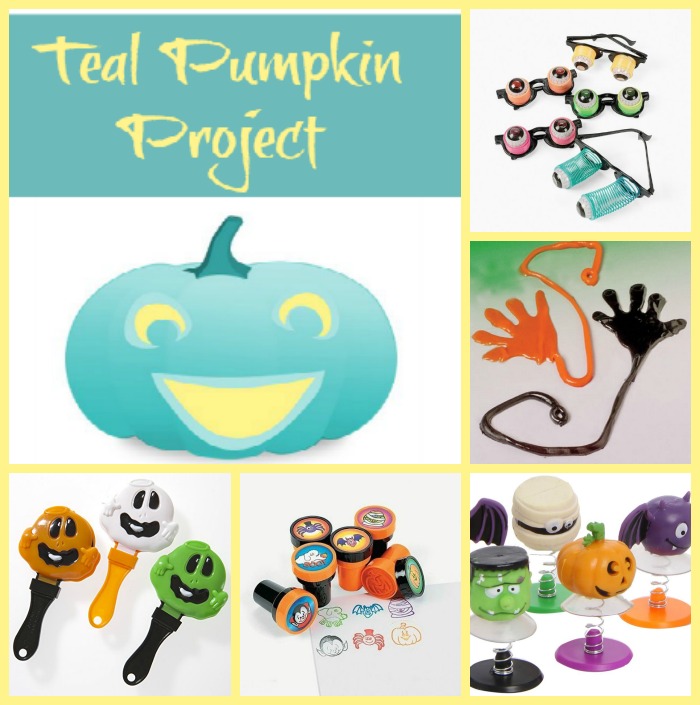 Looking for more Halloween ideas? Join me on our Traditions Pinterest Board.
Follow Meghan Gray's board Traditions on Pinterest.