"Paranormal romance" isn't usually my thing, but this one sounded appealing, so I dove right in.
Blurb:

Walker Callaghan doesn't know what happened to her. One minute she was living her teenage life in suburban Chicago...and the next minute, she was in a strange place and in a brand new school with absolutely no homework, no rules, and no consequences.

Walker Callaghan, 16, is dead.

She doesn't go to Heaven or Hell. She lands at The Academy, a middle realm where teenagers have one thing in common: They were that morning announcement at their high schools because they died young.

These high school kids are now caught in a strange "in-between" zone where life hasn't changed very much. In fact, this special teen limbo looks a lot like life in a quaint Michigan town complete with jocks, popular girls and cliques. "There are even cheerleaders in death," Walker observes. It's not a coincidence that the music

teacher is a guy named Kurt who "used to have this band." The drama teacher, Heath, is crush worthy because back in his life, he starred in some superhero movie as the Joker.

Principal King explains the rules — there are none. Why? You can't die twice.

There is no homework.

No tests.

No SATS.

You're just there to learn because the human brain isn't fully formed until you're 24. By the way, you can't get hurt physically, so race your Harley off that hillside. But falling in love is the most dangerous thing you can do …because no one knows how long you'll stay in this realm or what's next. Walker falls hard for tat-covered, bad boy Daniel Reid who is about to break the only sacred rule of this place. He's looking for a portal to return back to the living realm.

Ascenders….An epic adventure of an after-life time.
Ascenders: High School for the Recently Deceased (Ascenders Saga) (Volume 1)
 was a very enjoyable, quick, light read, and I had a great time with it. As someone who remembers the 90s very well, I felt a few of the hints dropped were glaring and heavy, and I found myself wondering how our hero, Walker, could POSSIBLY have failed to realize that her new town is populated entirely by the dead… but then I remembered that this is aimed at an audience that thinks of the 90s as the "olden days," as far removed from them as the Vietnam War or the discovery of the Americas, and I realized that the text cues are probably dead on for the genre.
I hesitate to describe a story about life after death as "believable," since I have absolutely no personal experience against which to compare it- and I sincerely hope that you don't, either- but the interactions between characters in Ascenders felt natural. The descriptive passages are vivid and set the stage for the action perfectly, and CL Gaber does a particularly good job, I think, with portraying the relationship between Walker and her mother. I won't tell you exactly what happens that makes me say so (spoilers, sweetie!) but as a mom, I frequently find it glaringly obvious when an author trying to get into the workings of that relationship is not a mom. (Nothing against people who aren't moms. But the intensity of being a mom is something that it's hard to write, I think, if you haven't lived it.)
I would not hesitate to allow a teen- even a young teen- to read this book. It touches on subjects like sex, hormones, smoking, and drugs, but not in a way that I don't think is appropriate for a YA novel. I don't think anything in this book (again, without spoiling it for you) would advance a teen's knowledge beyond their years, or handled in a way that should make a sensitive teen uncomfortable. Unlike many of the things our kids adore that make us want to poke out our eyes (Not to name any names, but say, anything that rhymes with SignRaft), reading this book, either to check its appropriateness for your particular child, or so you'll be able to discuss it with them after they've read it, is no punishment at all. It will be right at home next to your deck chair or in the hammock, or even waiting for the action at spring sports practice.
ASCENDERS (Ascenders 1) by CL Gaber
YA Paranormal Romance/Fantasy
Goodreads | Amazon | iTunes | Kobo | Smashwords
Is this Hell or is this High School?
THE ASCENDERS Takes You To the In-between Where Teens Who Died Young Go On the Epic Adventure of an After-Lifetime.
For more information check out the ASCENDERS website HERE!
 "A unique twist on the paranormal that will keep you up all night reading."-USA Today best selling author Tiffany King
GIVEAWAY:
About the Author: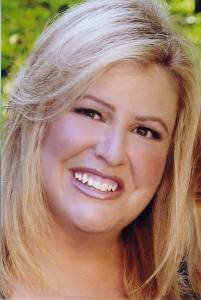 C.L. Gaber is the co-author of the bestselling YA novel "Jex Malone."
She is also an entertainment journalist, syndicated worldwide through the New York Times Syndicate. She interviews A-lister movie, TV and music stars for the Chicago Sun-Times. A movie-loving kid in Chicago, she grew up to earn a degree from the Walter Cronkite School of Journalism at Arizona State. Now she lives Nevada with her husband Ron, once her high school boyfriend; her stepdaughter, Sabrina; and their dogs, Colt and Georgie.
Website http://www.clgaber.com/ | Facebook