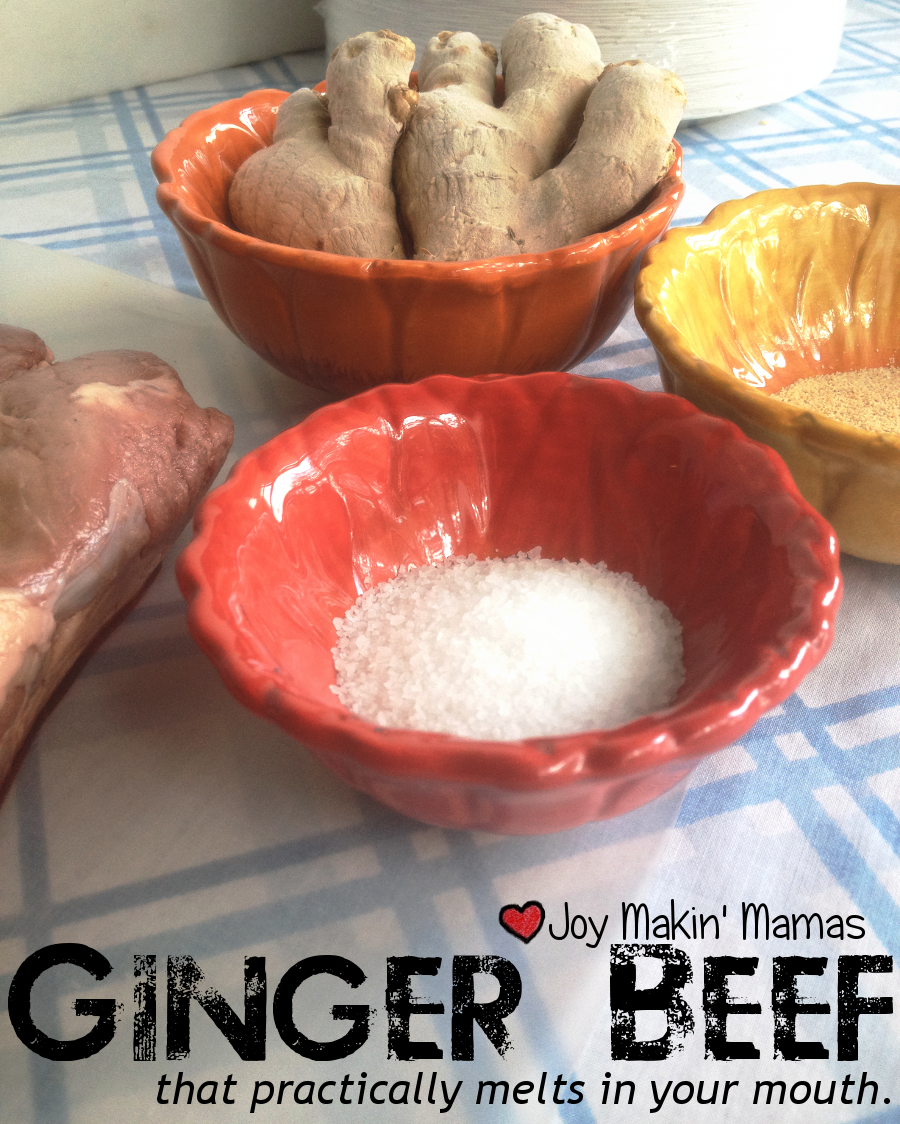 When I married my darling 007 we had no kids, we lived in a small midwestern town, and I was a Vegetarian. That was then, and this is now. I have made all his James Bond dreams come true by moving to the suburbs of DC, having not one but TWO kids with him, and returning to my meat eating ways. (Don't judge me, I was pregnant with our second kid, and I was down to only being able to eat white food. I was literally starving until we found out that meat went down just fine. As for now, I figure remaining an omnivore is just hedging my bets in case there is a shortage of tofu after the collapse of modern society.)
His two favorite things in this life are (in this order) Ginger and Beef. Well, his two favorite foods. I have actually heard him say there are things he'd rather do than eat. (No, I don't understand it either.) SO. Ginger Beef. For his personal delight and enjoyment, I have created a ginger beef so delicious you'll want to eat the whole cow. FYI: It was even BETTER cold the next day. We paired this with a nice green salad. (Nothing starchy to weigh him down while he pursues enemies of the state.)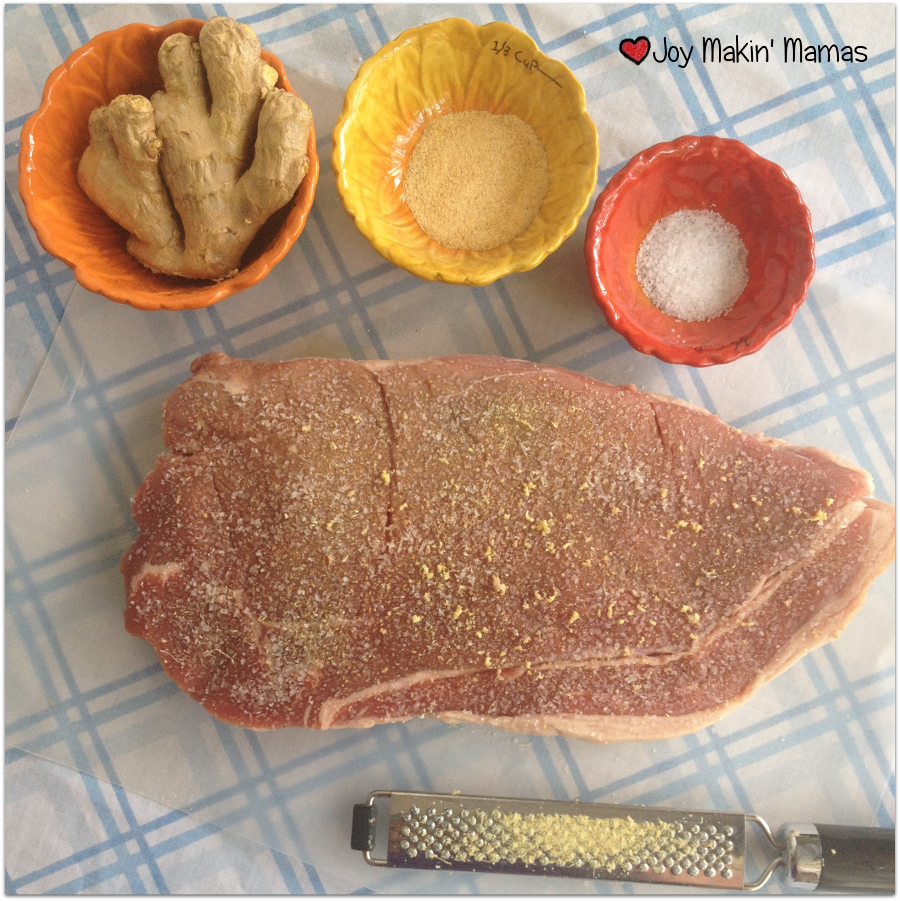 You will need to PLAN AHEAD to make this dish. Do not skip the rest period with the salt- it's what will turn that cheap cut of beef into a mouthwatering delicacy. Trust me it's worth it! For further reading, see this post about the salt tenderizing.
Print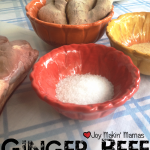 Father's Day Fave: Ginger Beef
This ginger beef is so good it practically melts in your mouth! Extra awesome? It uses a cheap cut and turns it into something amazing.
Total Time
1
hour
15
minutes
Ingredients
1.25

lbs

London Broil

Fresh ginger

approximately 1" piece

2

teaspoons

Kosher salt

must be coarse grained KOSHER salt! Table salt will NOT work.

1

teaspoon

garlic powder
Instructions
This recipe works best with FROZEN ginger root. I buy the whole ginger root and stick it in the freezer, peel and all.

Pat steak dry on both sides. Sprinkle each side with approximately a teaspoon of kosher salt. Use a grater to grate some ginger root over the steak. Pat it gently into the steak.

Let steak stand 1 hour.

Rinse steak thoroughly, and dry it completely. I always let mine stand on the broiler pan. If you've done this, be sure to rinse and dry the top of the pan, too.

Once the steak is dry, repeat the ginger and sprinkle both sides with garlic powder. I rub the spices into the meat a little before cooking. DO NOT salt the steak again.

Broil or grill to your desired doneness. We prefer rare to medium, as those temperatures create the juiciest steaks.
There you have it. A perfectly simple, unbelievably delicious dinner to put in front of your favorite carnivore on Father's Day. Or any day. Now would be good…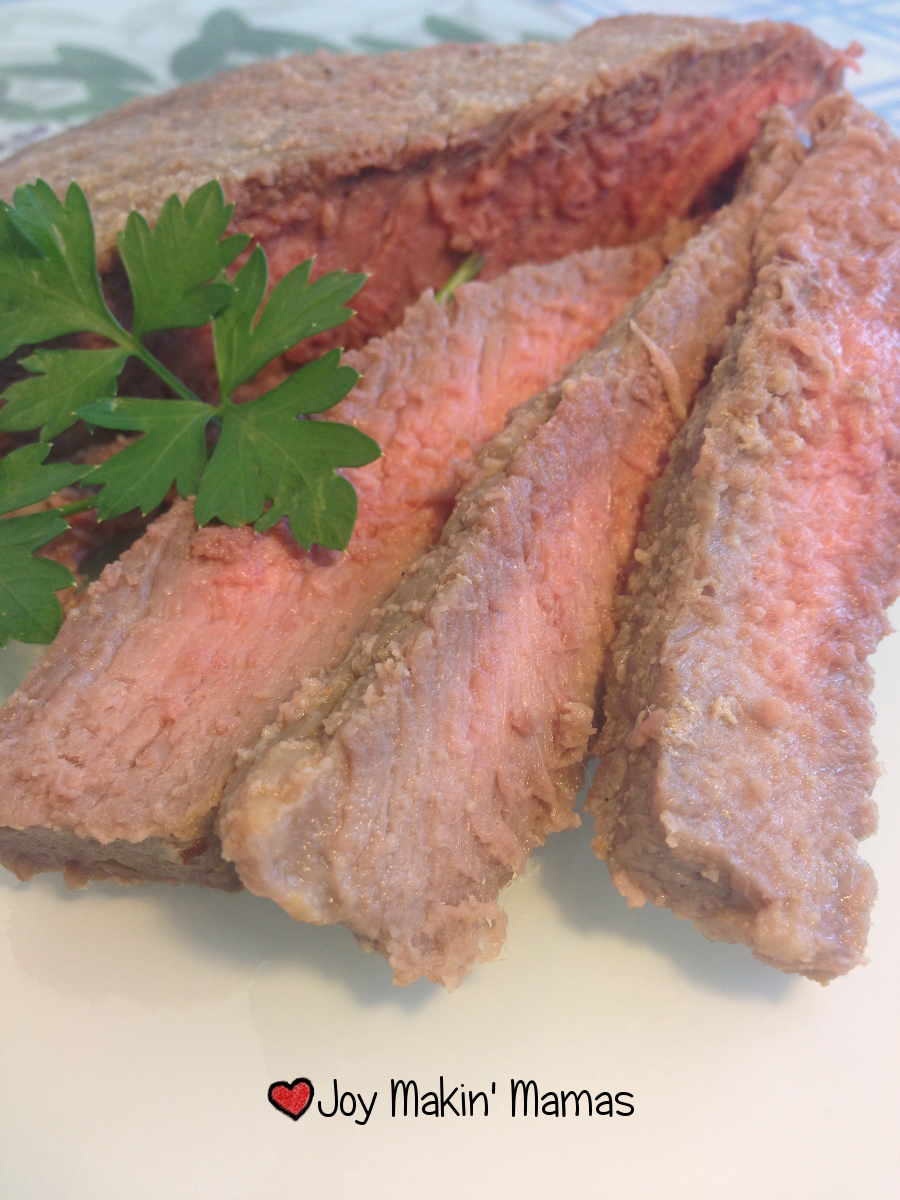 Round out your celebratory menu by visiting the other blogs in the #Foodelicious Father's Day Recipe Roundup!
Prepare to be impressed! Here are some more main dish options for feasting with your favorite fathers:
Find more delicious, healthy recipes on our Healthy Eating Healthy Life Pinterest Board:
Follow Meghan's board Healthy Eating Healthy Life on Pinterest.