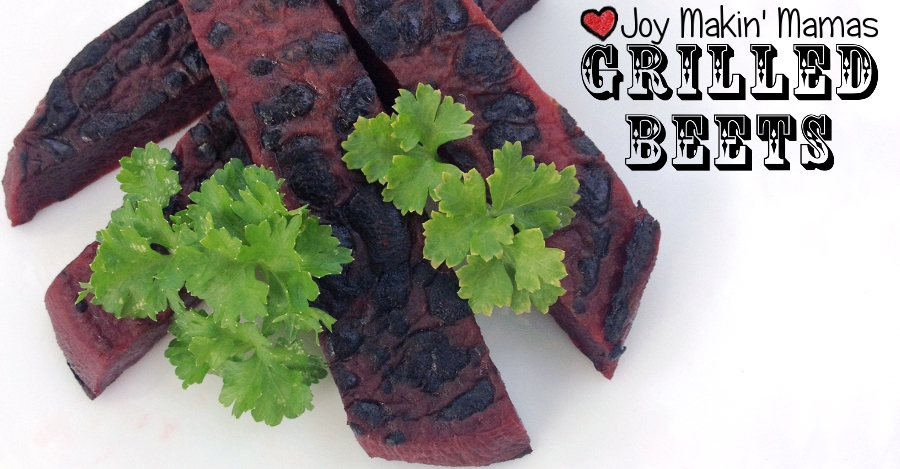 The annual July 4th water balloon fight at my house when I was a kid was always followed by a celebratory cookout. I love grilling out… there is nothing more delicious than a nice, juicy burger that is fresh off the grill. But grilling sides could use a little help in the creativity department, in my opinion. Fries. Mashed potatoes. Potato salad. Roasted potatoes. I like potatoes, but they are not the only veggie in the world! Why not pair a delicious, juicy burger with some nice feta cheese and a side of grilled beets?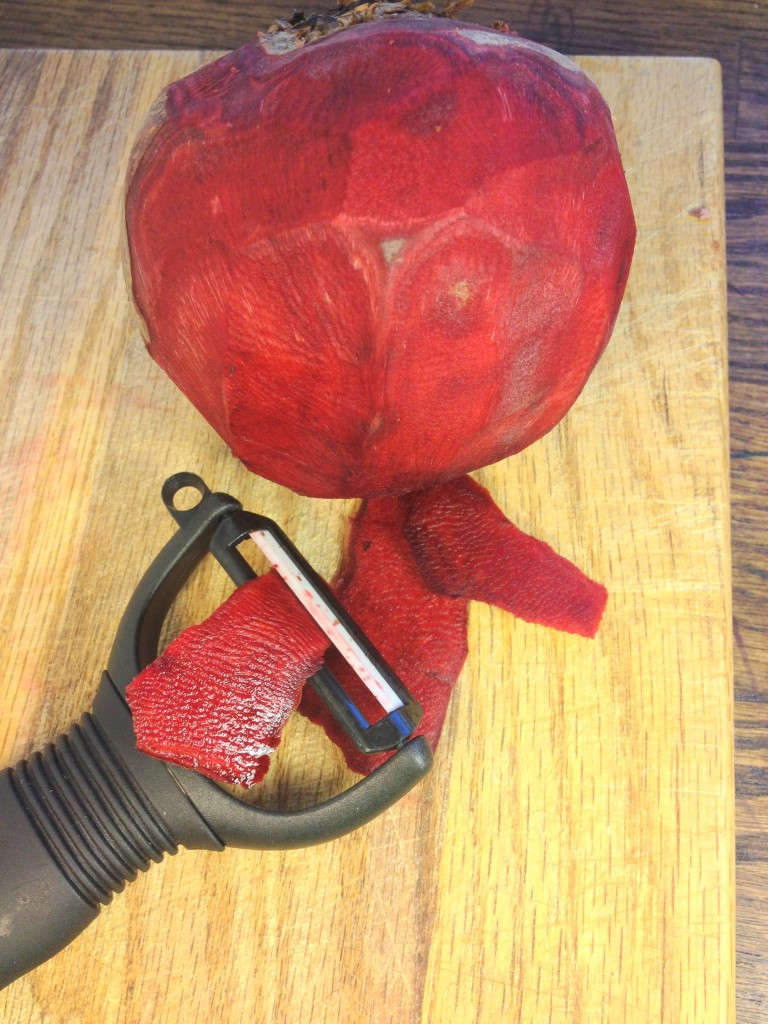 I didn't grow up eating beets. My mom's family is Italian, and you don't often see beets featured in Italian food. I came to appreciate them when I participated in the Muddy Fork Farm CSA share in Wooster, OH, back in my pre-mommy days. They are a nice addition to summer salads- and, naturally, they are also very nutritious. (And DELICIOUS.) The red color is also a nice touch for your festive table.
If the weather will not cooperate for grilling, you can do these in a cast iron pan or in a searing pan. (I didn't know there was such a thing, until one came with my pot and pan set. I LOVE it.) They'll go nicely with balsamic vinegar, feta cheese, sharp Parmesan, or garlic and rosemary. Or cube them and toss them in your side salad instead of crutons.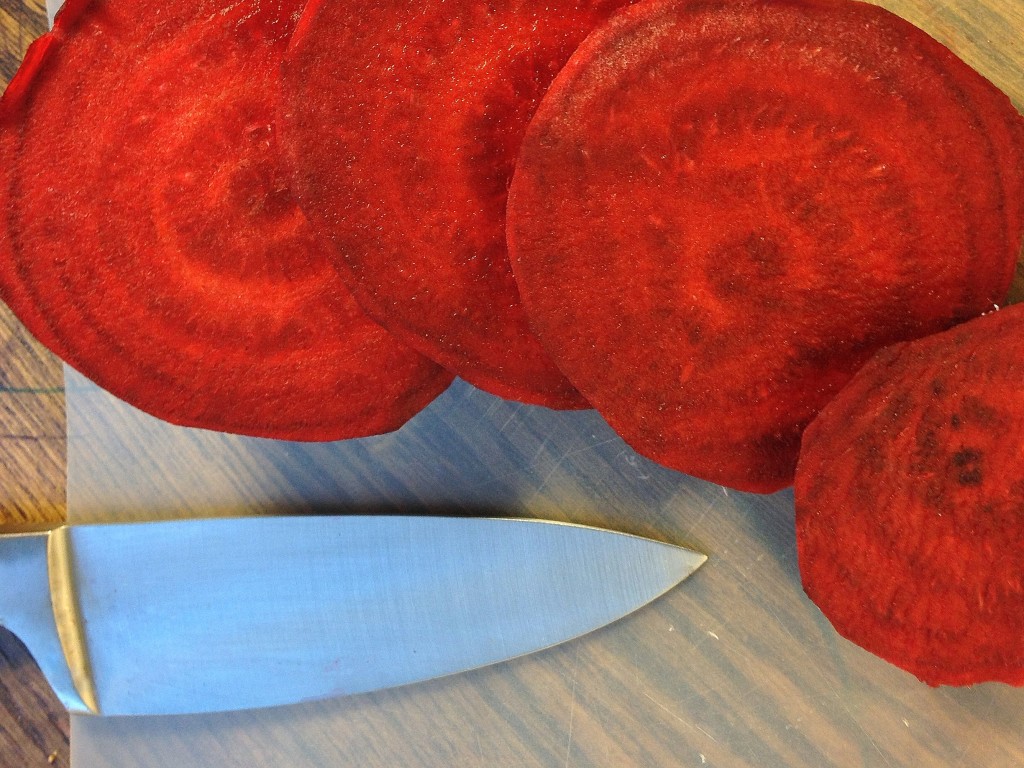 Beets have a lot of sugar in them. (You probably knew that already.) When you put the beets onto a hot grill or a hot pan, the sugar will caramelize and then char quickly, which will give you those nice "grill lines" and also a slightly smoky flavor. If you turn them too much, they won't blacken quite right, so make sure you turn them as little as possible- once if you can manage it.
Print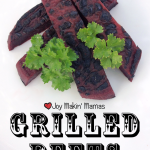 Grilled Beets
Grilled beets make a great alternative to other starchy vegetables as a side dish for grilled foods!
Ingredients
4

large beets

2

Tablespoons

olive oil

Sea Salt
Instructions
Pre-heat grill. You will want to cook these on a hot grill.

Peel the beets with a vegetable peeler.

Slice the beets into rounds about 1/2 inch thick. Let the slices rest for a few minutes so the beet juice comes to the surface. (For some reason I find the phrase "beet juice" hilarious.) Do NOT dry the slices before grilling.

Cover one end of the grill in foil so you can grill your beets while your other food is cooking.

Grill beets, turning once, about 20 minutes or until lightly charred and just tender when poked with a grilling fork.

Remove from grill and slice each round crosswise for easy eating. Allow to cool slightly before serving.
Recipe Notes
If you cook these in a searing pan or cast iron skillet, lightly spray the pan with cooking spray and cook on the stove top over medium high heat. They still take about 15-20 minutes. (If they start to get too dark on the outside, lower the heat and cover the pan to cook to desired doneness.)
Join us for the #Foodelicious July 4th Recipe Roundup, and get some more great ideas for your celebration!
Want more celebration ideas? Check out my Traditions board on Pinterest!
Follow Meghan's board Traditions on Pinterest.