…in which we learn that not every activity is a winner for every child.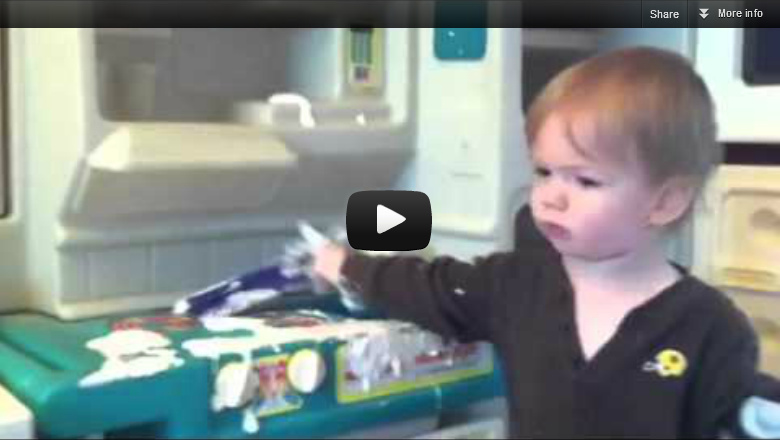 And that was the end of that. Notice, however, that he has shaving cream not only on the play kitchen, but also in his hair and on his clothes. By the time I clicked "stop" on this video, it was also on the carpet, all over me, and on the walls. It all wiped up in less than two minutes with a clean cloth. I didn't even have to change my outfit.
The other upside? The play kitchen is super, super clean now. Test drive this with your kids. If they like it, lather up the kitchen table and let them go nuts- it'll buy you some time to prep a meal, and you'll finish up with a nice, clean table to serve it on!