Family gatherings are a time of feasting and celebration. At least, they are around here. And we get together often. So, for me, a healthy life overhaul has to involve new favorite dishes to replace some of the things I just can't stop eating. Those foods tend to trigger cravings, and between the cravings and the leftovers, they can torpedo my healthy eating plan for days at a time. A good bread stuffing is one of my "trigger" foods, so I came up with this non-starchy substitute for my last family gathering.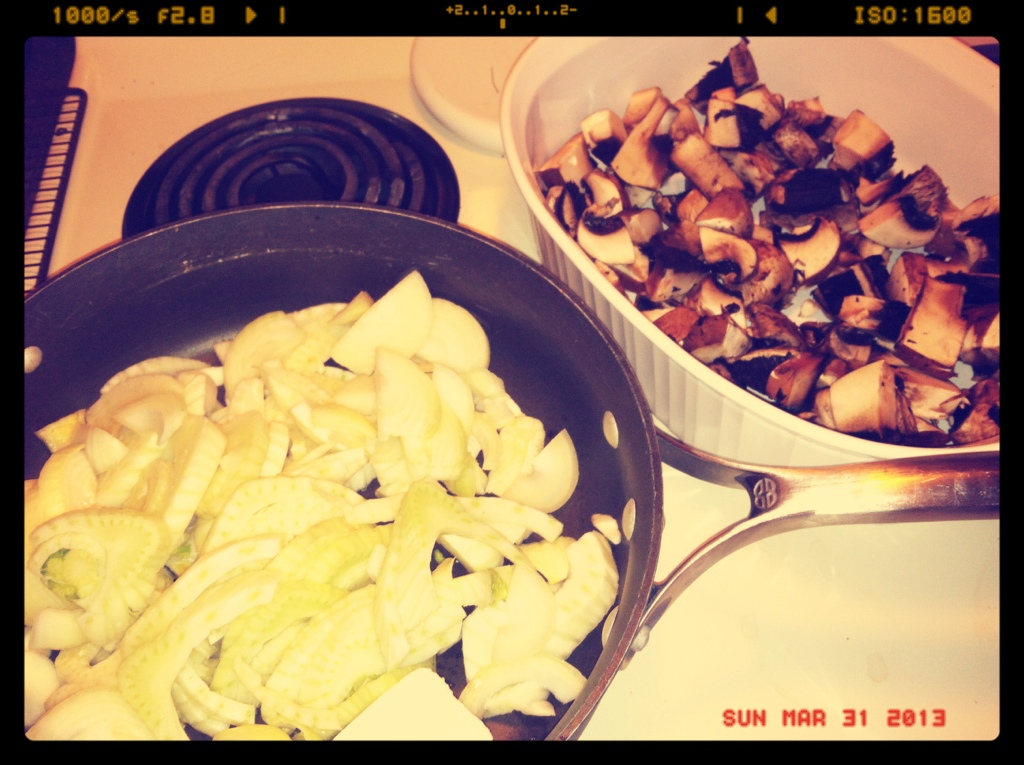 Mushroom and Fennel Stuffing
Prep time:
Cook time:
Total time:
This vegetarian stuffing recipe doesn't take up room on your stove, and can easily be vegan- just swap out the butter for your favorite vegan shortening, or substitute a high-quality olive oil.
Ingredients
1 lb portabella mushrooms
¼ teaspoon black pepper
1 teaspoon dried parsley
½ teaspoon garlic powder
¼ teaspoon fennel seed, crushed
¼ teaspoon paprika
1 teaspoon minced dried onions
2 bulbs fennel
2 onions
½ stick of butter
4 cloves garlic, pressed
¼ cup Savingion Blanc (sp)
Instructions
Chop the mushrooms and put them into the crock pot. Add the spices and stir well.
Trim the stems and leaves off of the fennel bulbs and wash the bulbs. (I like to snip the fronds and put a few in the salad. Or you can toss the whole mess. Up to you.)
Stand the fennel bulbs upright and cut them in half, then put the cut sides down so you can slice the fennel thinly.
Thinly slice or finely chop the onions.
In a large skillet over medium heat, melt the butter. Add the fennel, onions, and garlic and slowly cook in the butter until the vegetables are soft and beginning to brown just a little.
Put the vegetable mixture over the mushrooms. Pour the wine over the contents of the crock pot. and turn the crock pot to the low setting.
Cook on Low for 3-4 hours.
Notes
This goes very well with roasted or grilled butternut squash.