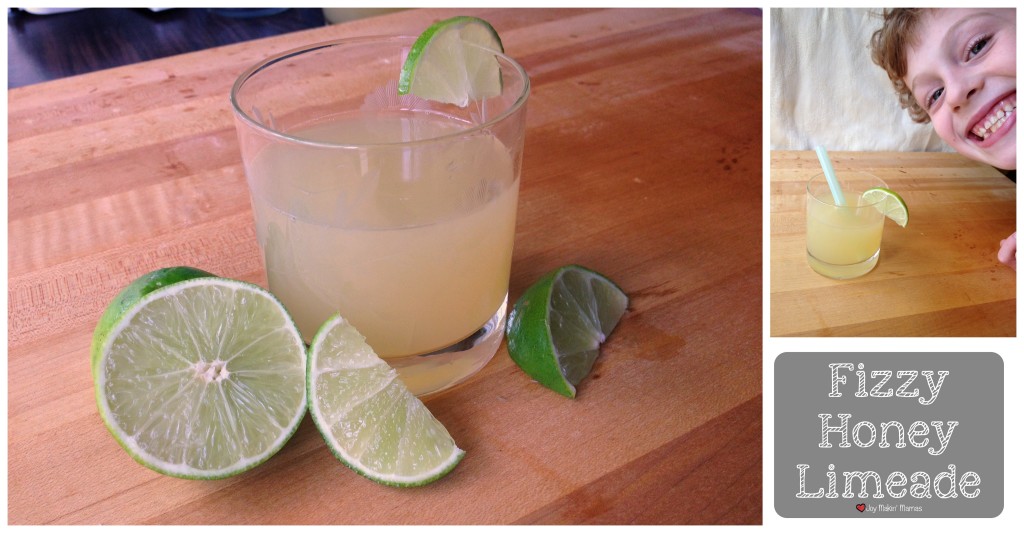 I've got a houseful of lemonade lovers. It's just sweet enough, and it's easy to make a fresh batch for a summer get together. Sometimes, though, I like to surprise people with limeade. It's just different enough to be novel, while still having everything you love about lemonade. I particularly like this fizzy, honey sweetened version for parties. The flavors are complex enough to rise to the level of "Mocktail" (Although you could certainly spike it, or use it as half of a wine punch, if you don't need it to be kid-friendly.) but the flavors are still approachable for children. In my opinion, that makes this perfect for sipping at your summer parties- poolside, grillside, or anywhere else. (What is it about bubbly drinks that feels extra refreshing?)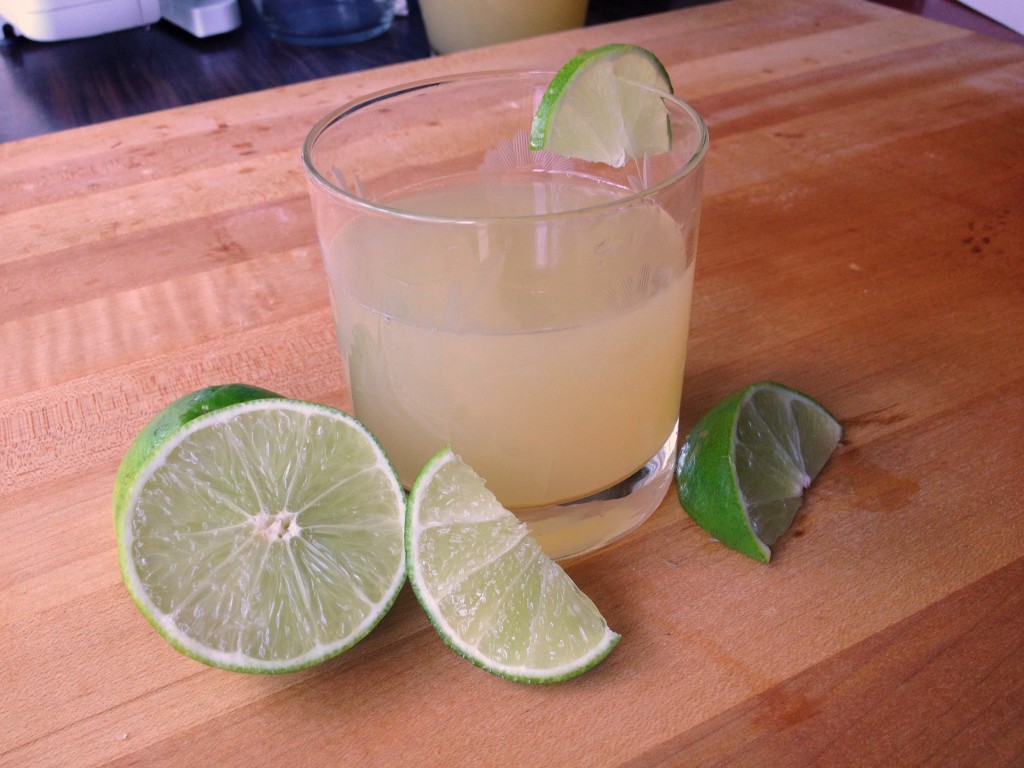 *Do not* try to rush this and not chill the seltzer, unless you want your fizzy limeade to be just plain limeade. Carbonation, obviously, starts trying to escape the minute it hits open air. You can keep your fizzy drink fizzy longer by making sure your seltzer is good and cold before you mix it, and by mixing it right before you serve. Just do all the other steps ahead of time to speed things up, and have it ready to go in your fridge.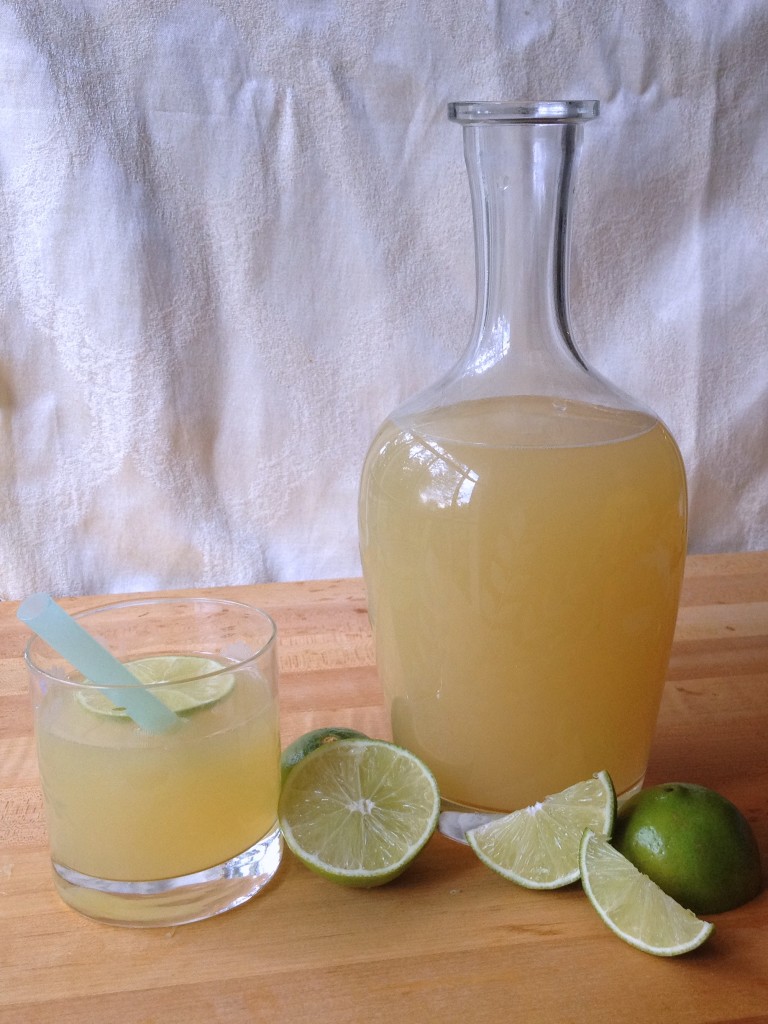 If you've ever had a glass of fresh lemonade that still had gritty sugar on the bottom, you'll understand why I say that using honey instead of sugar makes this recipe easier to make. (That's a nice feature in any recipe for entertaining- because the objective is to make everything come together so you and your guests can enjoy yourselves, not to spend time wondering if the sugar is really dissolved enough or if everyone is chewing their drinks, right?)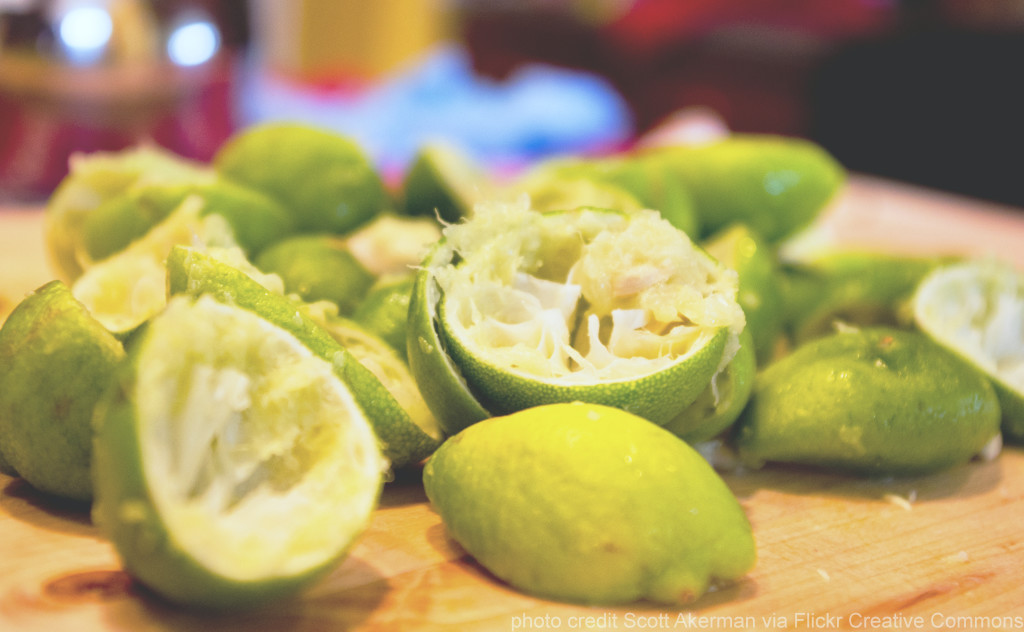 Print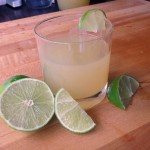 Fizzy Honey Limeade
Ingredients
1 1/2

cups

honey

32

ounces

lime juice

Fresh squeezed is better

2

liters

Seltzer water

wedges of fresh lime for garnish
Instructions
Chill seltzer.

Pour your honey into a large glass mixing bowl. Add the lime juice, and stir until combined.

Chill honey/lime mixture.

Add seltzer immediately before serving.
Don't miss the Splash Party Recipe & Craft Round Up #Foodelicious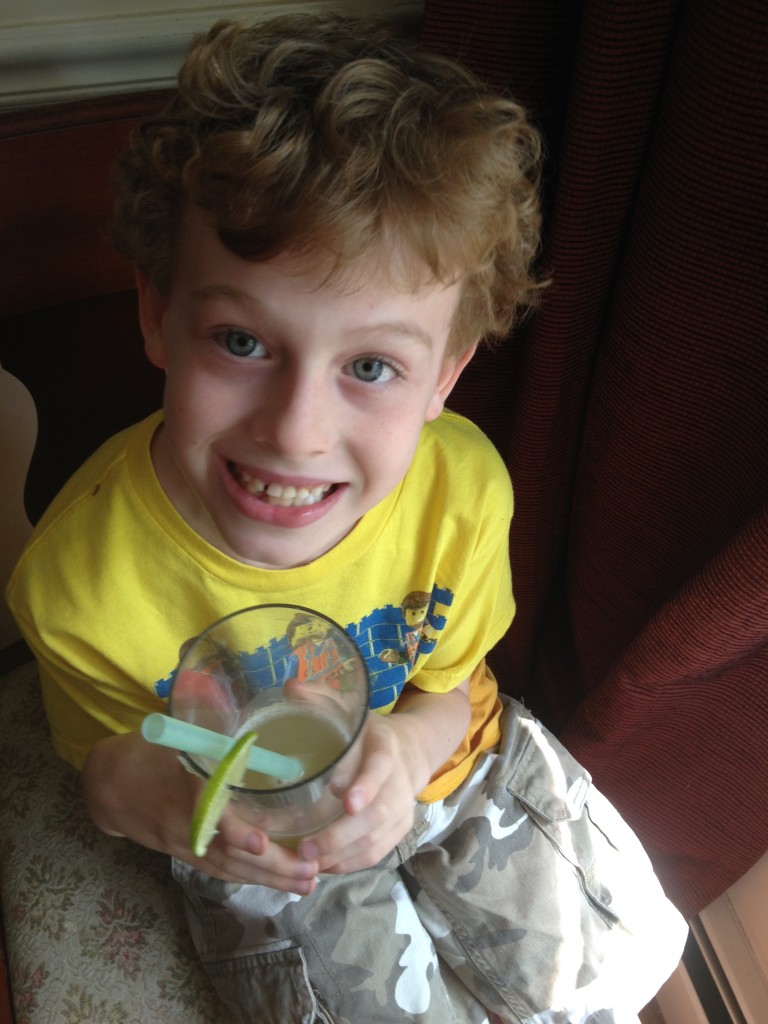 Looking for more recipes for entertaining? Check out my Party Food Pinterest Board:
Follow Meghan's board Party Food on Pinterest.