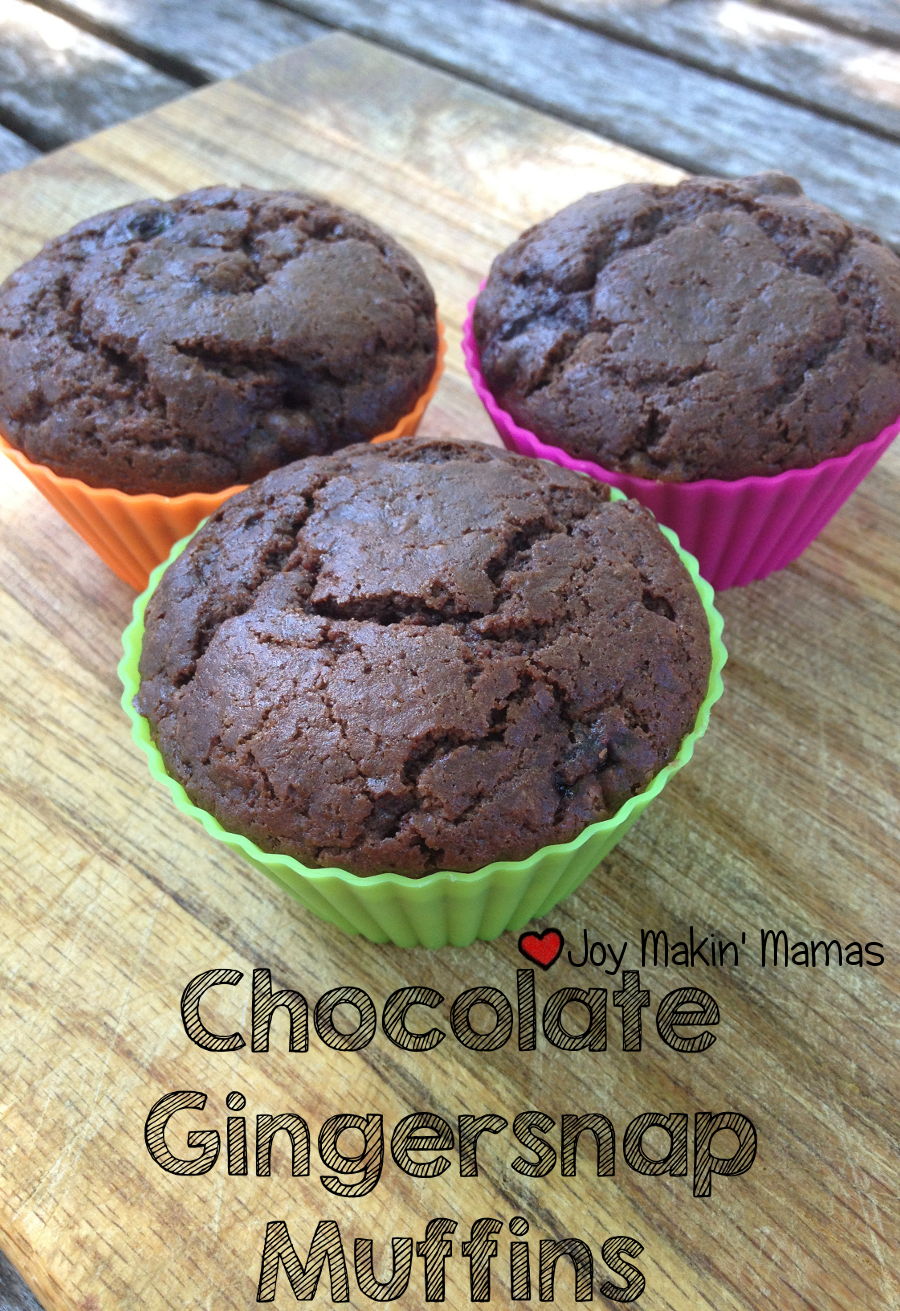 These first trial of Chocolate GIngersnap Muffins could have easily been called " The Nobody's Happy Project." My taste tester reactions (in the order they were received) were:
Mad because I put in chocolate
Mad because I put in blueberries
Mad because he couldn't eat faster than he could chew and swallow (that's my boy!)
Mad because he wasn't allowed to have two
Uh… what's in these?/not enough ginger.
They disappeared, though, and so I made a follow up batch, and they are about to enter the Pantheon of Family Favorites. You know, the things my family requests for birthday breakfasts and special rewards? Yeah, that list. (Mr. You Could Have Made Vanilla will come around eventually.) The tops of these muffins, when they are freshly baked, are tender and just a tiny bit crunchy, like a delicious gingersnap cookie. (My husband's favorite!) The next day they soften and are almost fudgy. (Bonus: The white whole wheat flour means you're sneaking in some whole grains!) The jury is out on the blueberries. They have my vote, but there were a significant number of down-thumbs. Let me know whether you're pro- or anti-blueberry, ok? Thanks.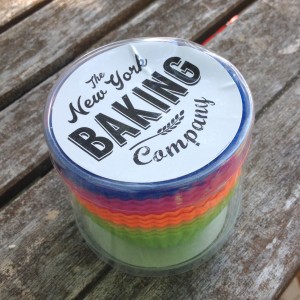 This was my first time using silicone baking cups. They were sent to me to facilitate my honest review. The manufacturer didn't actually SPECIFY that I was to bake with them, although the included cupcake recipe link seemed to imply it. These things have a lot of uses, including the life hack going around on those Borg of The Internet websites (your content WILL be assimilated) where the parents put some in the cup holders so they wouldn't get so sticky in the mini van. (That's a good idea, even though I don't have a mini van.) As it happens, though, I've been wanting some of these. Unfortunately, I can be relied on to forget to buy cupcake papers at the store. I always think I have plenty, until I get home and I've only got 7. Don't these things come in increments of 12? What did I do with the other 5?
I also loathe cleaning the pan after I make muffins with no paper liners, even though I think muffins are better when they are cooked without paper. (I'm nothing if not completely inconsistent.) GOOD NEWS. The silicone liners pop the muffins right out, and they look and taste like they were cooked directly in the pan. But you can turn the liner inside out for washing, which is easy since they are completely no stick. I'll keep trying them and let you know if anything changes, but so far I'm a fan.
Print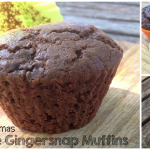 Chocolate Gingersnap Muffins
Ingredients
1/3

cup

butter

1/4

cup

bittersweet chocolate chips

1 3/4

cup

white whole wheat flour

1/2

cup

granulated sugar

1/4

cup

brown sugar

1/2

cup

unsweetened cocoa powder

2

teaspoons

baking powder

1/2

teaspoon

finely ground sea salt

1

Tablespoon

ground ginger

1

teaspoon

pumpkin pie spice

1

egg

3/4

cup

milk

1

teaspoon

vanilla

1/2

cup

applesauce

1/2

cup

frozen blueberries

optional
Instructions
Preheat oven to 375 degrees F.

Melt butter, adding chocolate chips when mostly melted, and melt chocolate and butter together. Stir and allow to cool to room temperature. (I use a large glass measuring cup, and do the butter for about 40 seconds, and then the butter and chocolate together for about 30 more seconds. But your microwave may vary, so proceed with caution.)

Combine flour, sugar, brown sugar, cocoa powder, baking powder, salt, ginger, and pumpkin pie spice in a bowl. Mix well, crushing the brown sugar lumps with a fork until fine.

Add remaining ingredients and mix just until combined. (If you overmix muffins, you get peaky tops and tunnels, instead of a nice, even texture.)

Fold in blueberries, if using.

Bake 20-25 minutes or until a toothpick comes out clean.
Recipe Notes
This batter is quite thick. It's almost fudgy. Don't worry, it's supposed to look like that! Also, your muffin cups will be nearly full. Again, don't worry.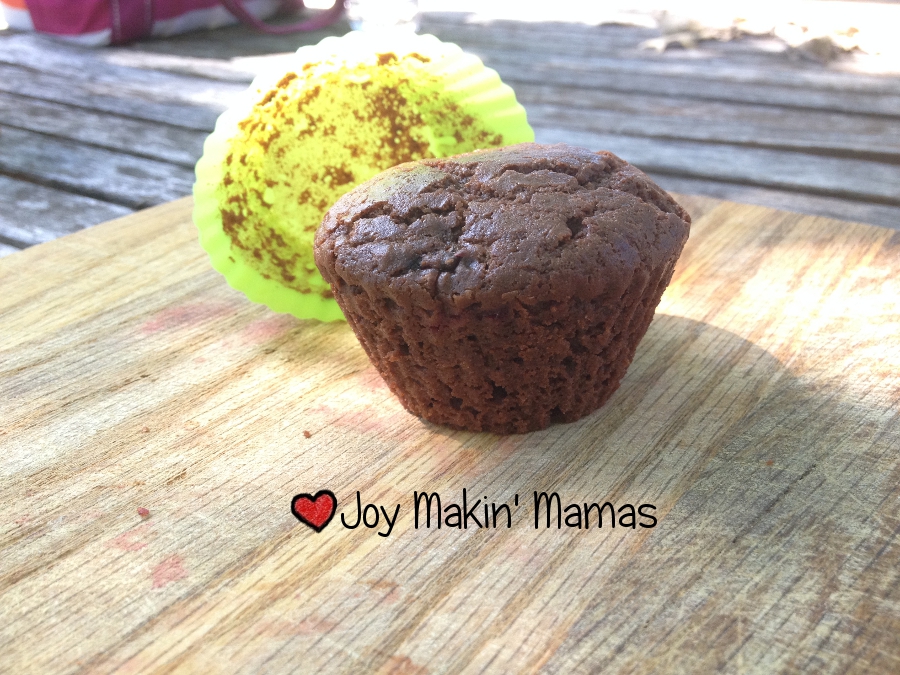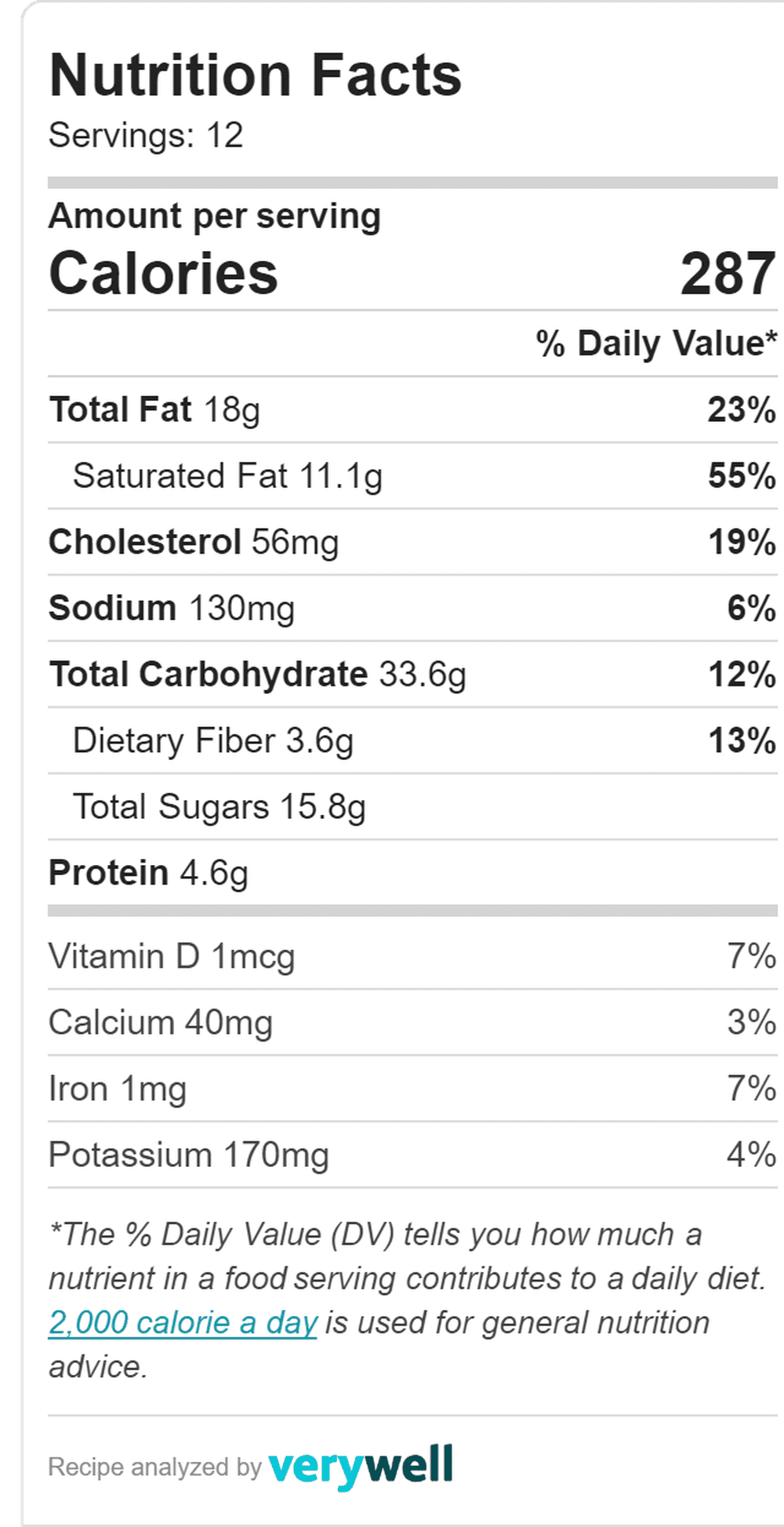 Want more kid-friendly food ideas? Join us on our Healthy Kid Food Pinterest Board:
Follow Meghan's board Healthy Kid Food on Pinterest.