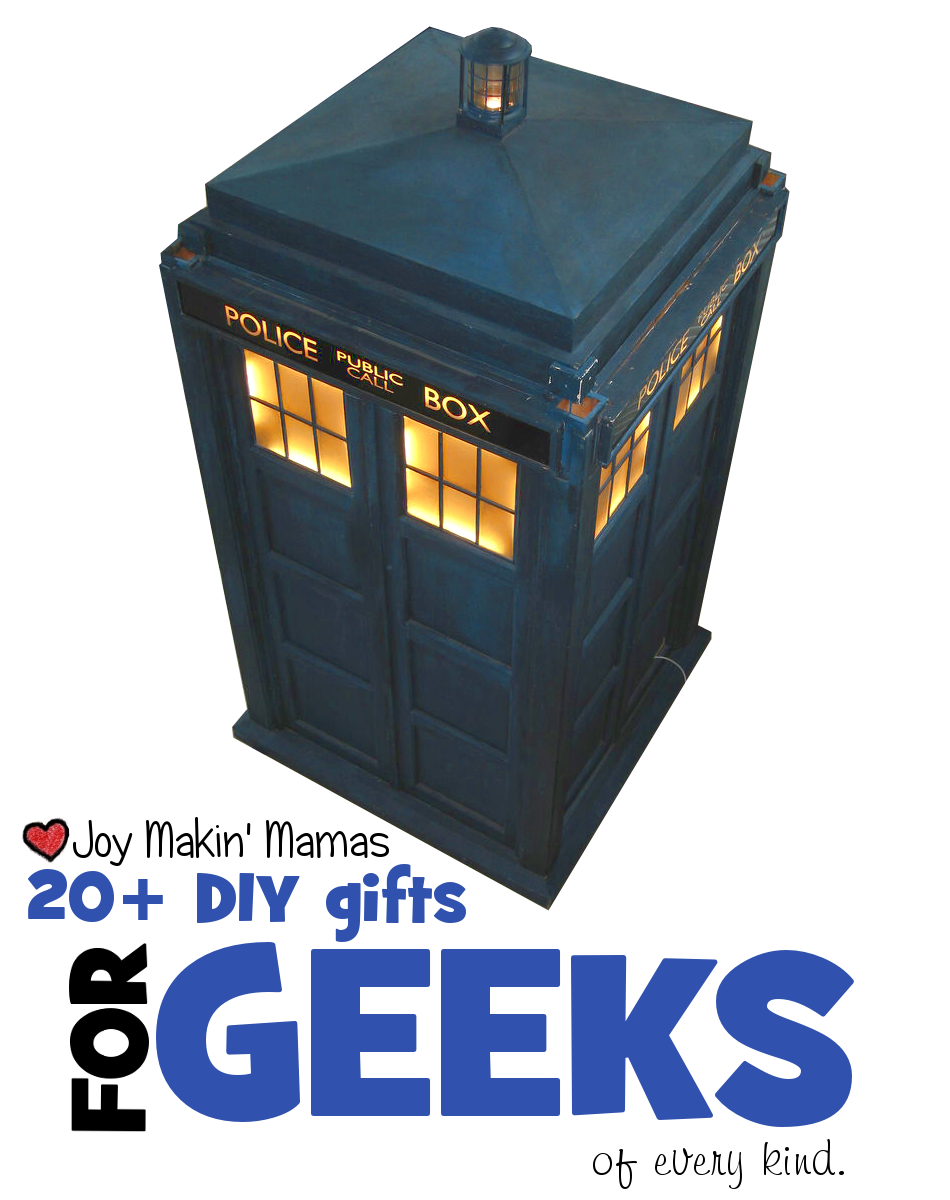 We fly our geek flags pretty high around here, so it's no suprise my kids are leaning firmly toward the geeky side of life. My little guy wants to know if the TARDIS will be there when he goes to the doctor for an appointment. My eldest has caused approving strangers to stop us on the street to ask if he was really singing the theme from Star Wars under his breath. (Yes. What else would it be?)
Once they are done watching the adventures of Luke, Leia, the Doctor, and Amy Pond, they enjoy hours of themed pretend play. Considering the number of times my little guy has pilfered "my" paper TARDIS, and the amount of family fun that paper character dolls have brought us, I have here compiled a list of DIY, no-tech gifts and activities that will delight the geekiest of geeklings.
Whether you want a last minute item to round out a stocking, or something for the quiet bag for a family car trip, one of these is sure to fill the bill. As always, my favorite hot tip for sewing gifts on a budget is to check your local thrift store for donated craft supplies, or post a "wanted" on Freecycle. There is usually someone on there who is looking to "de-stash," who will be happy to re-home some good stuff in exchange for the pleasure of hearing about your project! Good luck, and have fun!
Have you found something delightful and budget friendly that will make a good gift for the geekily inclined? Tell us all about it, down there in the comments. And, please visit my DIYs Pinterest board for more ideas:
Follow Meghan Gray's board DIYs on Pinterest.