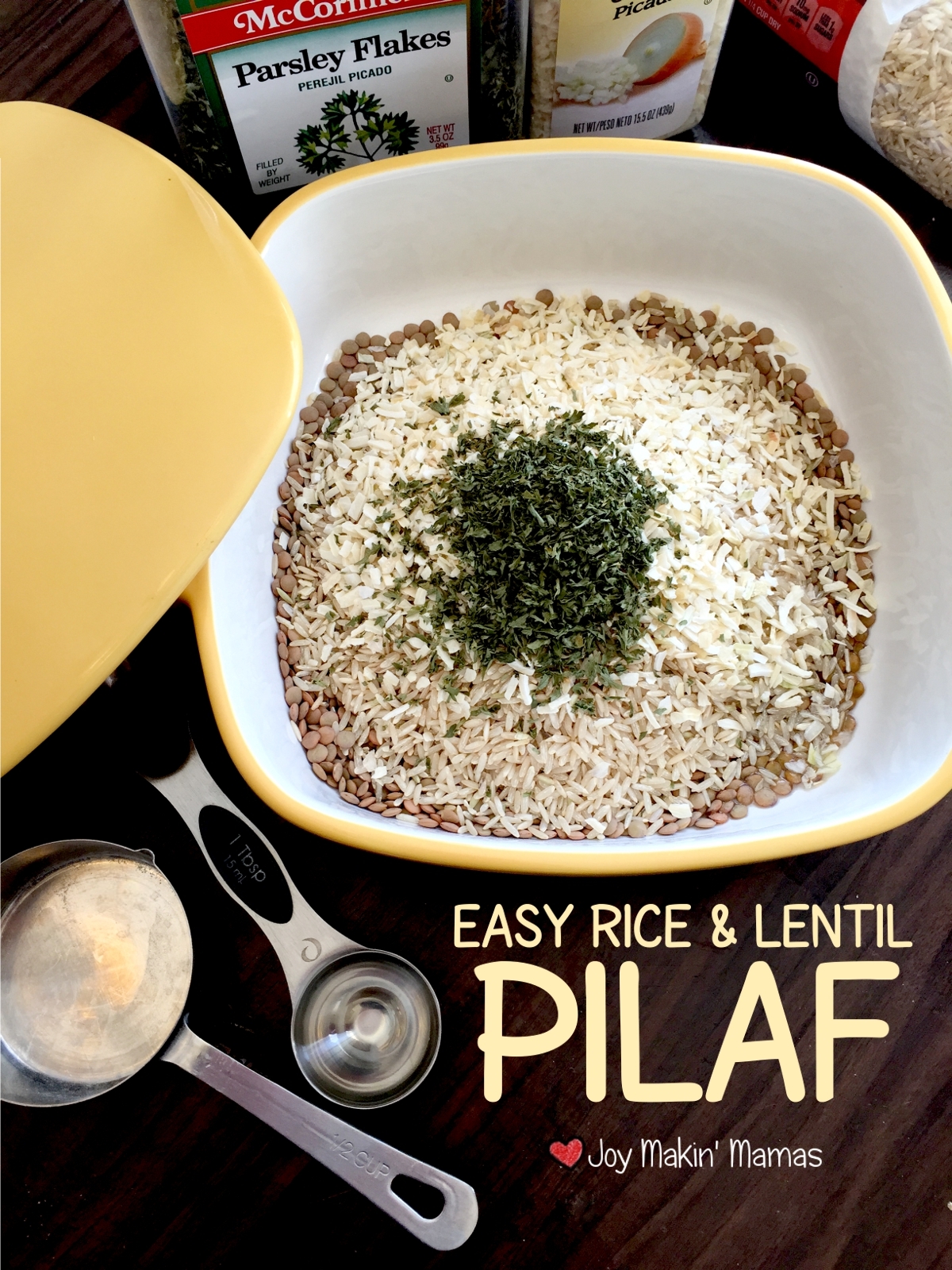 The inspiration for this Rice and Lentil Pilaf Recipe is that I have always loved those rice pilaf mixes that come in a box. The ones with rice and pasta or rice and another grain, that come pre-seasoned. You know the ones! They are easy to make and they go well with lots of foods. Unfortunately, they tend to be really high in sodium, the price per pound is shocking unless you have a coupon, and when I was a vegetarian, they were out of the question entirely. (And if you have food allergies? Forget it!)
I have spent years trying to come up with a simple, vegetarian recipe that was every bit as delicious as the box without any of the added expense. I've made things that were delicious, but complicated. I found vegetarian products that were even more expensive. I conducted a lot of recipe trials that were best described as disappointing. Finally, with help from my mini crock, I have done it! I made a rice and lentil pilaf that I love every bit as much as any other pilaf side dish I've ever tried. The ingredients are inexpensive, it goes together quickly, and cleanup is a snap. The slow cooker version can be set up ahead of time to be ready at dinner, so you can give your full attention to the main dish. I will probably never buy the box mix again, even on sale, since I have limited storage space and I always have rice and lentils on hand.
When my husband and I were a family of two, I loved the mini crock for making smaller meals with all the convenience of my big crock pot. Since he is one of those people who don't like leftovers (I don't understand it either) it worked out to be easier for me to make smaller portions than to try and figure out what to do with the rest of a full size recipe. I also cooked smaller quantities when I lived alone, because even though I personally LOVE leftovers, there's a limit. I sort of thought that once I moved on to cooking for a family of four, my mini crock would languish, unloved, in my pantry- but that hasn't been the case. The mini crock has been an unfailing convenience for side dishes. I also sometimes deploy it for something that I know only my husband and I will eat- making a smaller amount and integrating it into our dinner plans means we don't have to stop eating those foods or endure a picky eater rebellion when we just want to enjoy something spicy. It is also the perfect size for keeping dips warm at parties. I can definitely say that my mini crock has turned out to be a surprise star in my convenient-family-cooking lineup.
Print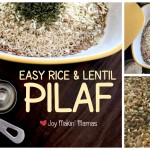 Slow Cooker Lentil and Rice Pilaf
Total Time
3
hours
10
minutes
Ingredients
1

cup

brown rice

1/2

cup

lentils

1

tablespoon

canola oil

1

tablespoon

parsley flakes

1/4

cup

dried onion

Pinch

salt

3.5

cups

vegetable broth
Instructions
Rinse and pick over lentils.

Add all ingredients to mini-crock. Stir well.

Cook 3-4 hours on high or 4-5 hours on low, until rice and beans are tender.
Don't have one? you can get one:
or, if you don't think a mini crock is right for your kitchen, you can make this in the microwave in a 2 quart stoneware casserole. (We all have to be selective. Much as I would love to own every tool and gadget known to humankind, I find that I have to edit, because one kitchen only holds so much.) You can use a glass casserole if that's all you have, but I've found that the ceramic and stoneware casseroles do a better job of making microwaved food taste like it was cooked on the stove or in the oven, and avoid the "microwaved" pitfalls like chewy meats or overdone grains.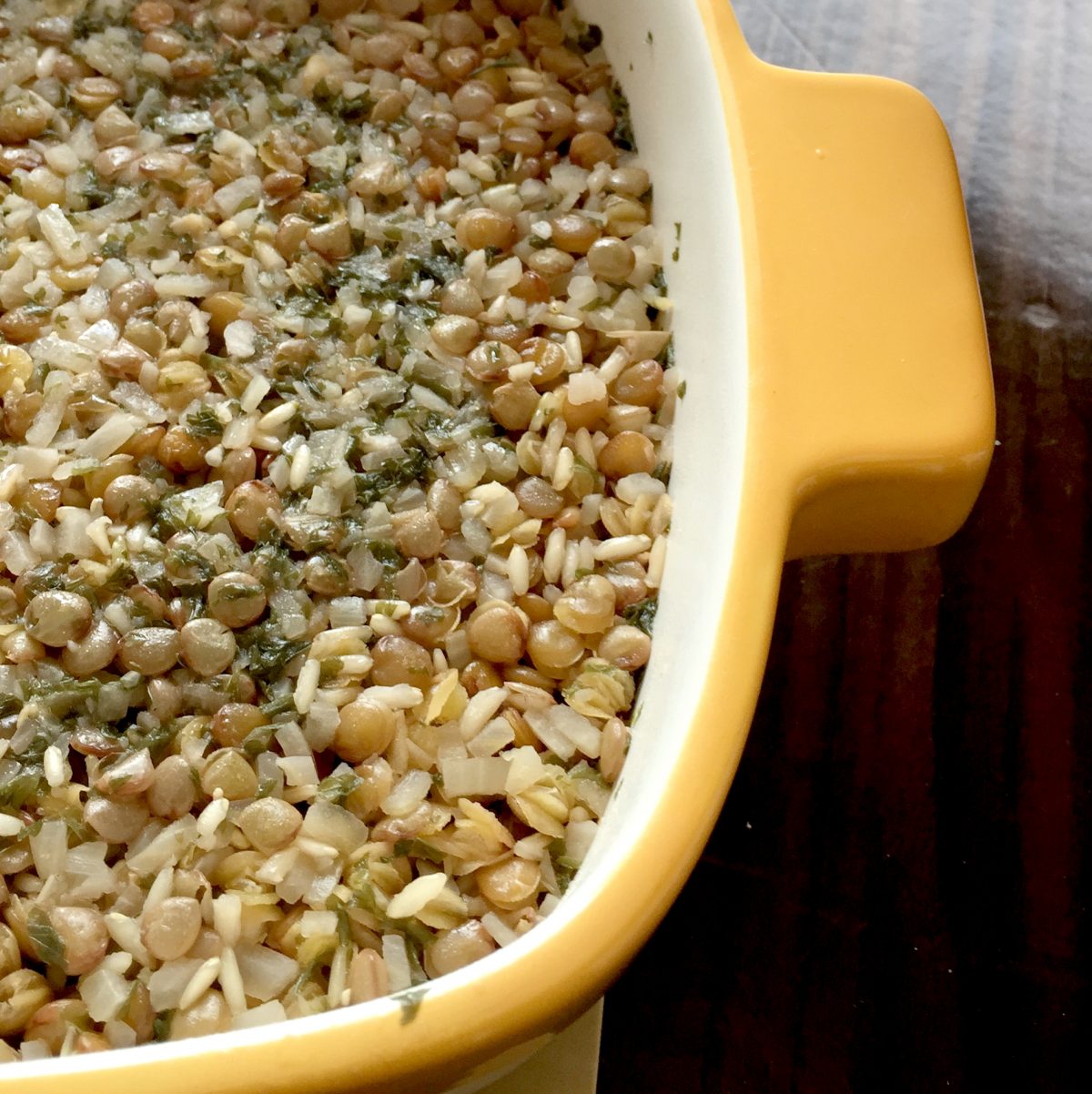 Print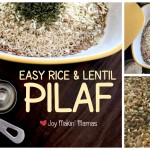 Microwave Lentil and Rice Pilaf
I made this in my Kitchenaid 1.9 Quart ceramic casserole and in my Pampered Chef Round Covered Baker for test purposes. You could use any stoneware casserole of a similar size.
Ingredients
1

cup

brown rice

1/2

cup

lentils

1

tablespoon

canola oil

1

tablespoon

parsley flakes

1/4

cup

dried onion

Pinch

salt

3

cups

vegetable broth
Instructions
Rinse and pick over lentils.

Combine brown rice, lentils, canola oil, parsley flakes, and dried onion. Stir well.

Add vegetable broth and salt.

Microwave on high 16 minutes, stirring every 4-6 minutes. Check for doneness. If there is still a great deal of liquid in the casserole, microwave in 2 minute increments until it is mostly absorbed.

Let stand, covered, for four minutes. Nearly all liquid should be absorbed.
Recipe Notes
The slow cooker version needs more liquid because of the longer cooking time. The reason I can't give you a single, firm cooking time is because microwave power varies, and mine is fairly low power. If you have a high power microwave, I recommend you do the initial cook for 8 minutes and test it every two to four minutes until you arrive at the right time for your microwave.