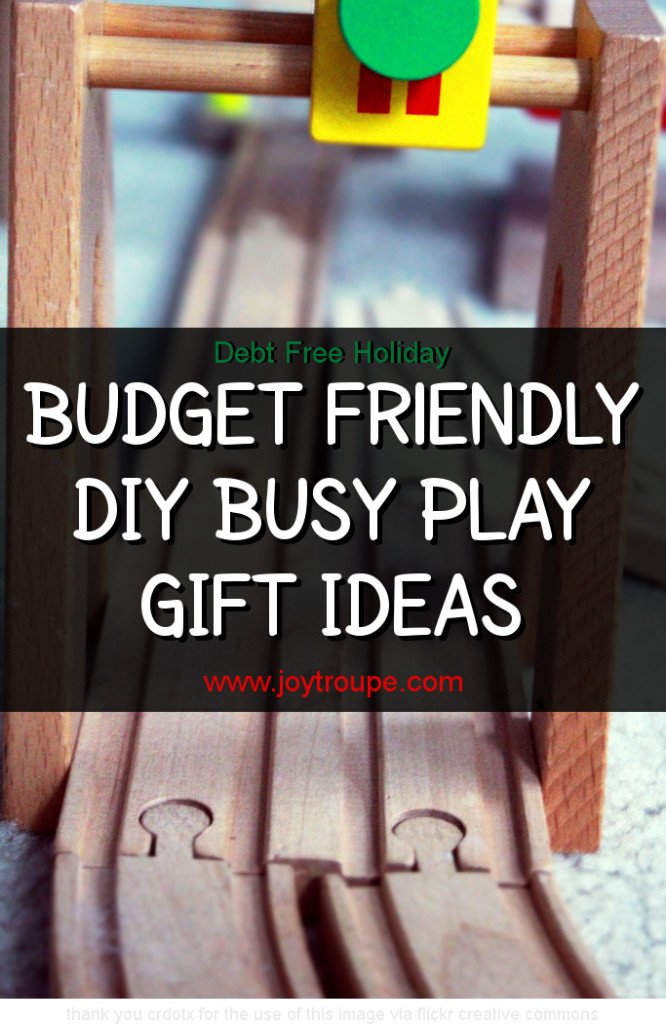 There is nothing better than busy, creative, open ended play for child development or just for plain old happiness. The good news is, there are tons and tons of options for open ended toys. But… Have you looked at the prices on creative toys lately? For instance, wooden railroad engines based on certain popular shows could run you as much as $20, before you even buy any track or bridges or buildings or anything else fun. (And because they are "COLLECTIBLE," used ones are as much or more than retail!) And Legos, that holy grail of building toys, are apparently crafted from the most expensive plastic on Earth, in addition to also being "collectible."
If you've already spent your gift budget on one of these coveted toys, you may find yourself looking at an empty stocking and wishing you could fill it with something equally creative and fun, but on a much much MUCH smaller budget. Good news! You can, and it won't even break your back. (And if you are lucky enough that your kid is not yet aware of these high ticket items, then save your $$$ and give them these instead!)
I can't wait to break out my sewing machine and my scrap stash and get started on a couple of these! Don't forget to check out my DIYs board on Pinterest for more fun and budget friendly ideas!
Hey! Thanks for being here.
Join Us
and get recipes, play ideas, product reviews, books, and more in your inbox once a week.
Links to products in our posts are frequently affiliate links. These generate a small income that helps pay for our web hosting and things like prizes for giveaways. Thank you very much for supporting us by purchasing through these links.